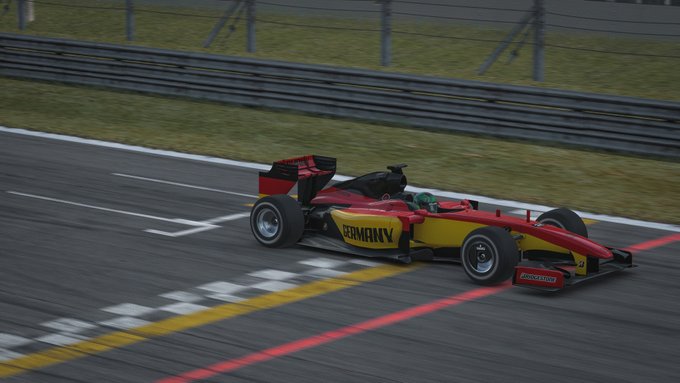 It's Germany who leave the inaugural VCO Cup of Nations for UNICEF as champions.
The final came down to the wire as the Germans ultimately prevailed over closest rivals Italy and France.
Despite Great Britain and France taking wins in the first of four final races (NASCAR and rallycross respectively). Germany won at Le Mans in the R8 GT3 and at Monza with the Williams F1 car.
The final standings saw Germany sit on 498 points, France 492 and Italy 374 in a distant third place.
The charity event sees Team Germany take home £4000 while France and Italy receive £2000 and £1000 respectively. The fundraising for UNICEF currently sits at £2400. All competitors were asked to make a 'voluntary donation' to UNICEF and share links to the donation page on social media.
The German team was made up of Max Benecke, Patrik Holzmann, Alexander Thiebe and Jonas Wallmeier who all go home, or stay, champions.
"Congratulations to Team Germany on victory at the first VCO Cup of Nations! Germany is an Esports racing nation – as we saw on the track again this weekend," said Florian Haasper, CEO of the Virtual Competition Organisation.
"Having a format where 16 nations compete against one another on iRacing has definitely proved to be a good decision. GT races, rallycross, NASCAR, IndyCar, Formula 1 and many more disciplines meant that 64 drivers really had to battle to see who is the most versatile. Many thanks to our colleagues from Williams Esports, who VCO were able to get on board for this great event at an early stage. RaceSpot TV did an excellent job during transmission of the races and the main thing is that many participants and Esports racing fans made donations to UNICEF. The VCO Cup of Nations has a thrilling future to look forward to."
Benecke, who sealed the deal in the final race has said: "I am happy with this victory. I normally drive GT cars but I was already familiar with the Formula 1 car that I won the final race in. It is fun to drive but I still can't quite reach the top level in terms of speed, so the race remained thrilling right to the end. On the final laps, I tried to calculate whether we were far enough ahead in the overall standings. I thought we would be alright, so I didn't feel too much pressure."