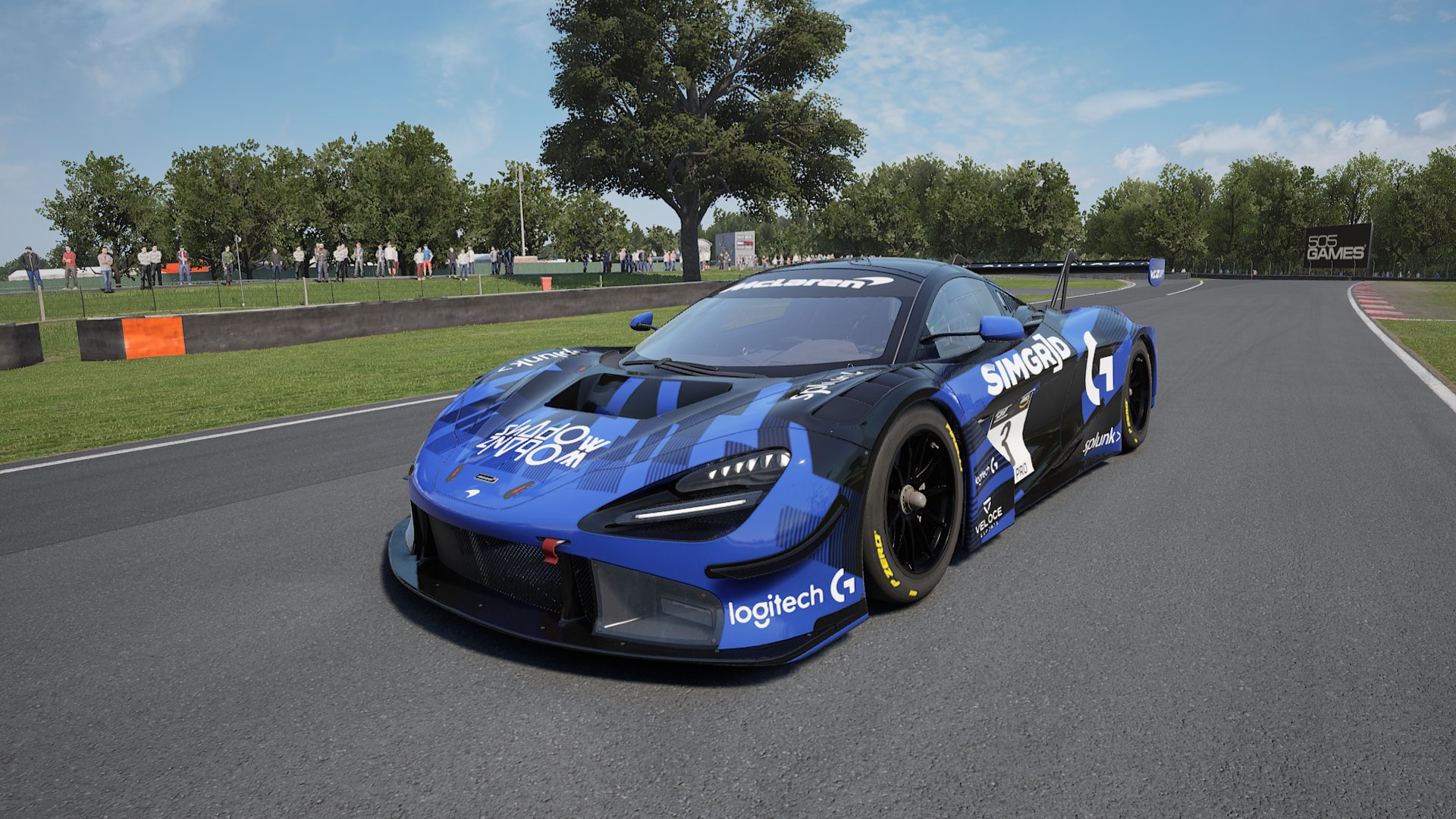 It seems every day the gap is closing between the auto racing we see on TV and the simulations we see on our computer monitors.
As more and more gamers become addicted to this stunning alternate reality, we could very well see our racing sims splashed all over network and cable television, as some esports have already migrated to those outlets.
The investments by major racing teams in the world e-racing have transformed what was an interesting pastime for car racing enthusiasts into a passion for those who never even entertained the thought of watching an auto race on TV, let alone, invest themselves fully in becoming part of the booming sub-culture of simulation auto racing.
In fact, this particular esport has gone so mainstream that many of the best online sportsbooks are offering odds on teams and drivers in the major tournaments. Consider checking out a YouWager review, and the overwhelmingly positive feedback will assure you this is an A-rated sportsbook routinely offering esports and auto racing sims on its betting menu. It is just more evidence that the auto racing sim craze has taken hold and refuses to let go.
Ironically, the global pandemic had a great deal to do with the explosion of esports popularity, as recreational choices were severely limited and professional sports were completely shuttered in the early stages of the COVID shutdown that paralyzed society and crippled the worldwide economy.
But the intriguing aspect of all of this is that many of the demographics that were never associated with esports or sim racing are sticking around. Groups not normally linked to video games have found that gaming is fun! How do you like that?! Then again, gamers already knew that but it's enjoyable to hear that the sim racing and esports culture is expanding its horizons by growing its diverse base.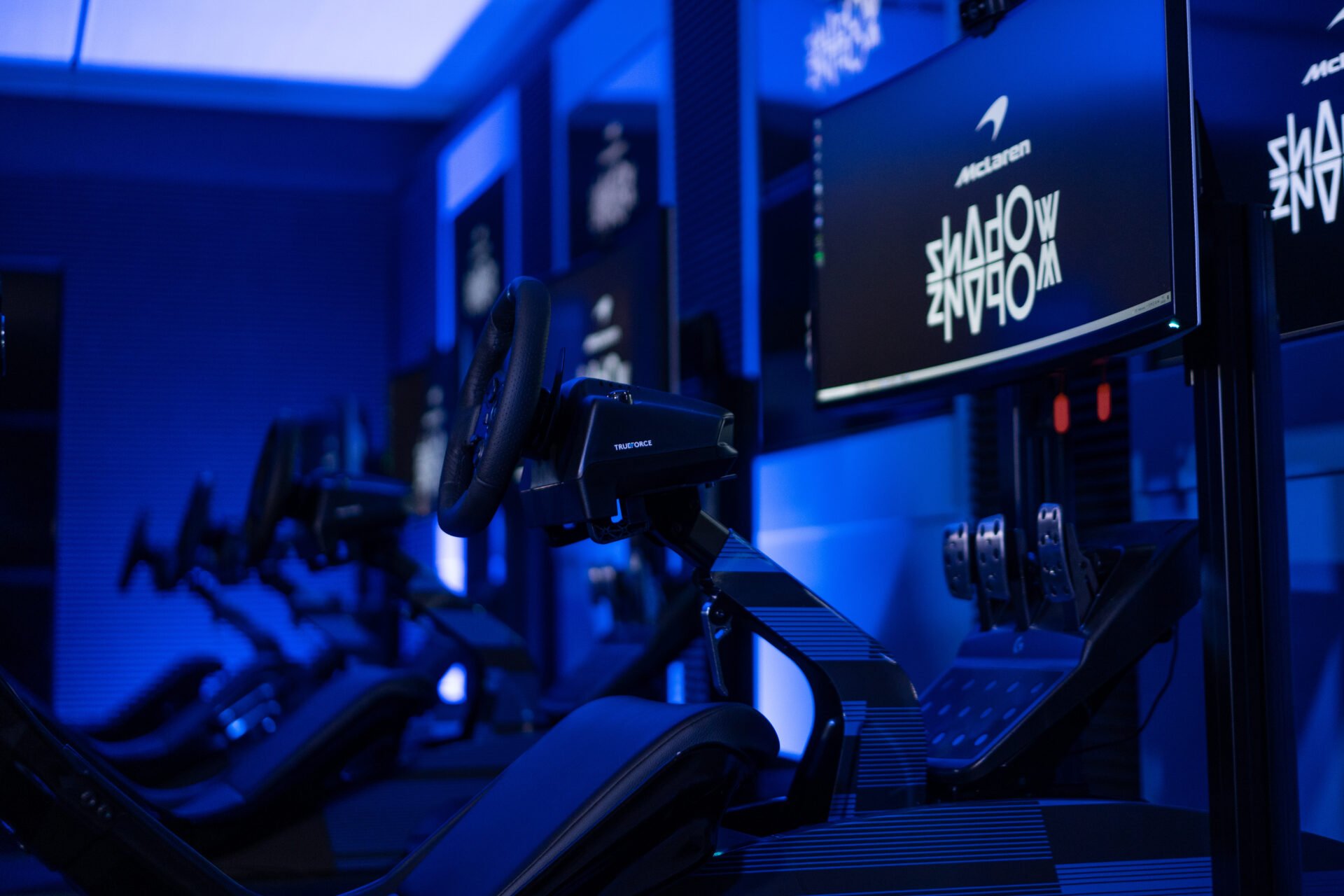 McLaren Serious About Its Sims
One of the many professional racing teams that have gone all-in on motor racing esports is McLaren Racing. Since 2017, McLaren has invested heavily in its McLaren Shadow Project. This is essentially a mirror of what the actual McLaren Racing team is doing and allows its esports drivers to jump into their state-of-the-art machines.
Their mission statement at the time remains the same today in that they seek to "explore the performance opportunities that exist at the intersection of gaming and real-world racing". This has been the best sim racing year ever for McLaren as they have reached the podium on three occasions and are currently fourth in the 2021 Formula One World Constructors' Championship standings behind Mercedes, Red Bull Racing Honda, and Ferrari.
And now we see that McLaren has launched its Shadow Studio to bolster its esports racing team. The time was right as the popularity of sim racing continues to soar as evidenced by the millions of viewers the major tournaments are attracting on Twitch, YouTube, and other streaming services.
"McLaren Shadow is the name of our sim racing esports team, we were one of the first Formula One teams in 2017 to really lean into the space and recognize the opportunity that esports offers," said Lindsey Eckhouse, Director, Licensing, eCommerce, and esports at McLaren Racing.
"I think for us, as we look at McLaren racing and what the McLaren brand stands for more broadly, we're more than racing, right?
"We're this bold brand, we have this amazing heritage and an almost 60-year period that we've been around, we have these brilliant supercars that are incredibly cool.
"So, there's a real role for McLaren to play within culture.
"And if you look at how gaming has evolved into blending with culture, we have an opportunity to take some of those brand assets and the authenticity already created with McLaren Shadow as a sim racing esport."
Upcoming McLaren Shadow Series 7 Schedule
Event 1 – 2008 Silverstone Grand Prix
Wednesday, September 29th – Challenge & Sport
Friday, October 1st – Club & Pro
Event 2 – Barber Motorsport Park Full Course
Wednesday, October 6th – Challenge & Sport
Friday, October 8th – Club & Pro
Event 3 – Circuit Gilles Villeneuve
Wednesday, October 13th – Challenge & Sport
Friday, October 15th – Club & Pro
Event 4 – Auto Club Speedway Competition
Wednesday, October 20th – Challenge & Sport
Friday, October 22th – Club & Pro
Event 5 – Nurburgring Grand Prix
Wednesday, October 27th – Challenge & Sport
Friday, October 29th – Club & Pro
Event 6 – VIR Full Course
Wednesday, November 3rd – Challenge & Sport
Friday, November 5th – Club & Pro
Event 7 – Oulton Park International
Wednesday, November 10th – Challenge & Sport
Friday, November 12th – Club & Pro
Event 8 – Interlagos (Carlos Pace) Grand Prix
Wednesday, November 17th – Challenge & Sport
Friday, November 19th – Club & Pro
Team Racing Series
Wednesday, September 15 – Road Atlanta
Sunday, October 31 – Suzuka (new date!)
December 2021 / January 2022
Dates to be announced