Art of Rally is still moving forward in a positive direction. Here we see an insight into an advanced copy of the new Kenya update. Let's check it out.
Art of Rally is one of those games that oozes nostalgia, moving forward we see an advanced copy of the new Kenya update. With the new release being available from August 12th, the studio has been creating positive waves in its adventure.
Funselektor is an indie studio but knows how to create a fun and enjoyable title. Kenya will join Finland, Germany, Japan, Norway, and Sardinia in the locations already in the game.
In this video by SimRacing604 he shows what is available and coming in the new update.
To purchase the title visit: art of rally – Available now on Steam, GOG, Epic and coming to Xbox & Switch on August 12th
About Art Of Rally
"To do something dangerous with style is art…"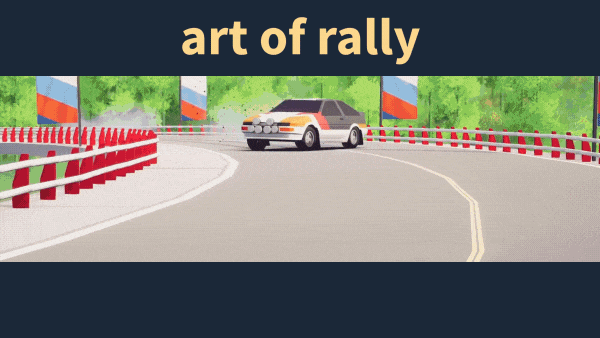 Art Of Rally is a stylized experience inspired by the golden era of rally from the creator of Absolute Drift
Race across the world through colorful and stylized environments in top-down view.
Compete for first place in the leaderboards with daily and weekly challenges.
Will you master the art of rally?
Experience the golden era of rally in Career mode, travelling across 60 stages from Finland to Sardinia, Norway, Japan and Germany.



Get behind the wheel of your favorite vintage cars, ranging from the 60's to the 80's, Group B, Group S and Group A.


From beginner-friendly options to driving modes that'll challenge the most expert drivers, all players can tackle the races using their favorite rally driving tricks: Scandinavian flick, counter steering, left foot braking, handbrake turns.