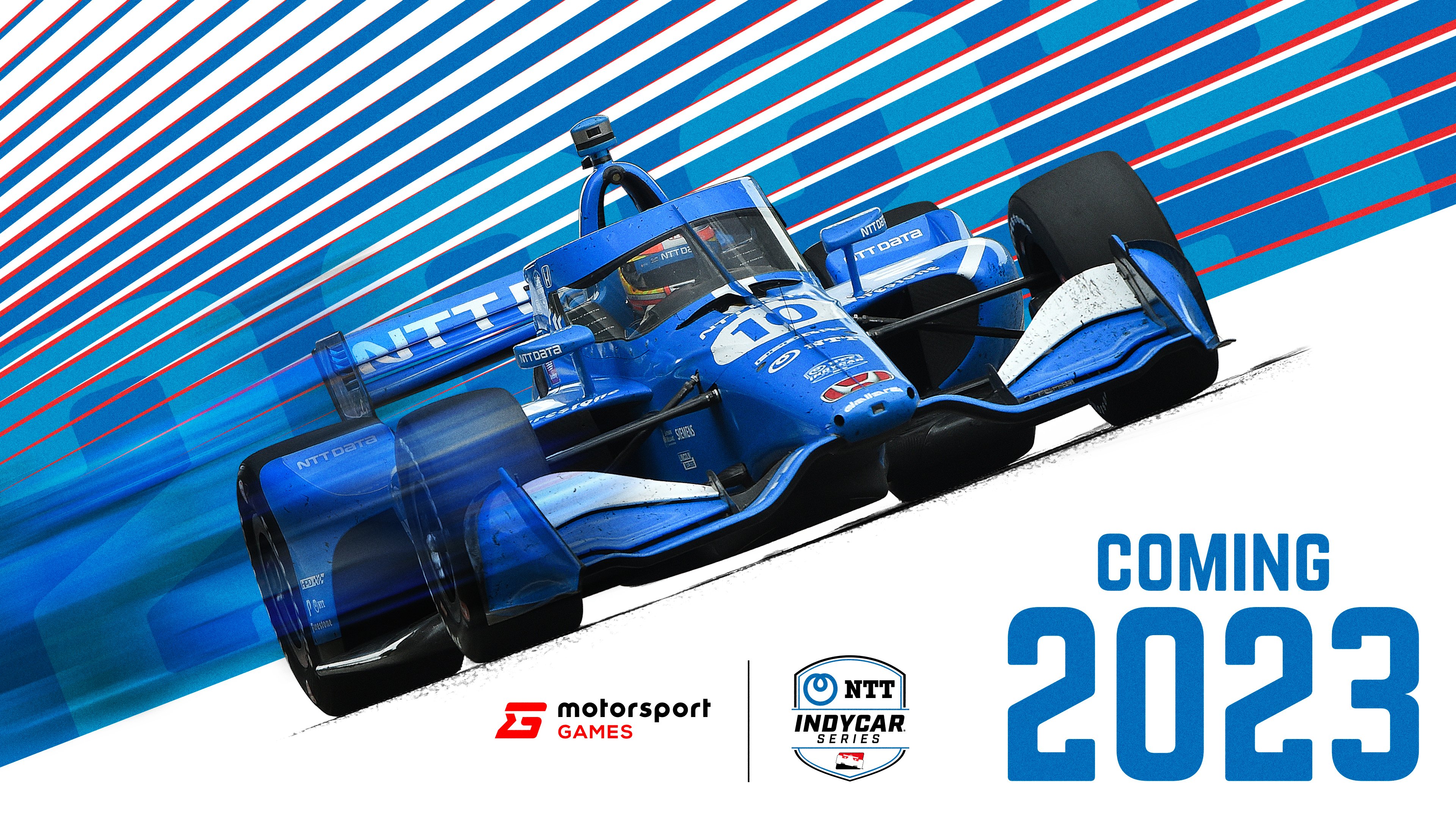 Motorsport Games will be making an official IndyCar racing game coming in 2023.  Boasting of having a long term license they shall be building for the future.
Motorsport games shall be making an official IndyCar game coming to consoles and PC for 2023. With IndyCar being a massive and popular racing series, it shall be interesting to see how this stacks up against other sim racing titles featuring IndyCars. With NTT IndyCar Series also expressing great media exposure and backing, this could be one to keep an eye on.
With the recent take over for Studio 397 rFactor 2, Motorsport Games I am sure will be gunning high for the future of sim racing.
Audacious athletes pushing the limits over 230 mph? See if you can keep up.

Coming in 2023: your new favorite video game.#INDYCAR // @MSportgames

LEARN MORE: https://t.co/dHM055unU8

— NTT INDYCAR SERIES (@IndyCar) July 15, 2021
Official release notes from MOTORSPORT GAMES 
Miami, FL – July 15, 2021 – Motorsport Games Inc. (NASDAQ: MSGM) ("Motorsport Games"), a leading racing game developer, publisher and esports ecosystem provider of official motorsport racing series throughout the world, announced today it has entered into gaming and esports licenses.  The esports license was entered into with an intent by the parties to the license to form an exclusive relationship to develop official esports INDYCAR SERIES events. The debut title is expected to launch in 2023 on Xbox and PlayStation consoles as well as PC. The partnership additionally includes an esports agreement that could kickoff as early as this year. Details on competitions that will feature NTT INDYCAR SERIES athletes are expected to be announced at a later date.
"Motorsport Games and INDYCAR are thrilled to provide fans with a long overdue dedicated gaming experience," said Dmitry Kozko, CEO of Motorsport Games. "After decades of world class racing, we cannot think of a more deserving league for a video game franchise. INDYCAR shares our commitment to bringing authentic experiences to motor racing enthusiasts. Fans can anticipate the NTT INDYCAR SERIES to meet the same level of excellence and immersive gameplay they expect from Motorsport Games."
"Our partnership with Motorsport Games will bring the fierce competition of the NTT INDYCAR SERIES to a global gaming audience hungry for quality motorsports content," said Mark Miles, President & CEO, Penske Entertainment. "Like the talent and depth of our field, INDYCAR's universe continues to expand and grow rapidly. Motorsport Games is an industry leader with a track record of innovation and we know our fans will have 2023 and the debut of this new NTT INDYCAR SERIES video game circled on their calendars."
Motorsport Games' relationship with INDYCAR will produce a brand new franchise that has been eagerly anticipated by racing and gaming fans alike. INDYCAR's bold, audacious and unapologetic style of racing is primed for a video game franchise built entirely around its expanding brand. North America's premier open wheel racing series features a growing roster of rising young stars and talented veterans with global name recognition. These daredevil athletes compete across a uniquely challenging and diverse set of ovals, road and street courses.
"I am super excited our fans will be able to bring the NTT INDYCAR SERIES into their homes with this new video game franchise," said Arrow McLaren SP driver Pato O'Ward. "This is such a great opportunity for fans to connect to our series even more, from watching us on the weekends to playing as us on their favorite tracks whenever they want."
Race Drivers Fernando Alonso and Romain Grosjean also show how happy they are

Awesome news https://t.co/OdBBCZhMcC

— Romain Grosjean (@RGrosjean) July 15, 2021
Big news 🥂! Bravo @MSportgames & @IndyCar https://t.co/ww42TVgqQl

— Fernando Alonso (@alo_oficial) July 15, 2021
Sign up to the official News letter on the game INDYCAR the Official VIdeo Gaming coming 2023 (indycargame.com)
About Motorsport Games

Motorsport Games is a global team. Our HQ is based in sunny Miami, Florida and hosts the Digital Marketing and Product Development teams. The 704 Games team, based in nearby Orlando, work on our NASCAR games franchise. In Moscow, Russia, we have a first-class development operation delivering the very latest technology for our future products as well as additional development and esports operations based in England. Our UK office is just metres away from the main entrance to the home of British motorsport at Silverstone Circuit.
In 2018, Motorsport Games brought the NASCAR Heat franchise in-house and made it one of the most-played racing games in the world and a key driver of the explosive growth of our more recent esports initiatives. We have continued to evolve the existing and much loved Heat franchise whilst building the future of racing games and esports. Our experienced teams are working hard to bring new games to market based on NASCAR, Le Mans and British Touring Car properties.  
The annual eNASCAR Heat Pro League Championship features qualified esports teams from around the world. Our Le Mans Esports Series has gained a tremendous following and in 2020 we delivered the worlds largest, most complex, racing esports event; the 24 Hours of Le Mans Virtual.
Motorsport Games innovates with Games, Esports and Community services designed to drive forward-thinking, more engaging and exciting experiences for racing gamers, competitors and viewers across the world. Welcome to the future of racing entertainment.