Sim racing will always have its critiques and members in the community that has others under the spotlight. But when you need to say it, just say it.
Go anywhere in the sim racing community and you will always see people pulling up other people's comments. Even a video that someone makes or live streams will be under close analysis, you see some people (or think they are) always better. You may have looked at the title and thought "clickbait", well it's not. Ermin Hamidovic needs to pull up Jimmy Broadbent on his driving, comments, track analysis and pretty much everything he says about Automobilista 2.
Ermin needs to be applauded to an extent because he approaches this with zero f#cks given. Lets get it out there, if it needs to be said….say it. False information or mis leading content is bad for business and community harmony. Whilst we enjoy hearing overall opinions on sim racing games and more, no one is completely right. Understanding people's points of view as subjective should be the first port of call when viewing content.
To find out more or purchase Automobilista 2 visit: AUTOMOBILISTA 2 | MOTORSPORTS SIMULATOR | HOME (game-automobilista2.com)
The USA Expansion Pack
As the US racing season kicks into high gear, we are thrilled to announce our venture into the amazing North American motorsports scene with the upcoming release of the Racin' USA Expansion Pack Part One.
The Pack – originally planned as a single, massive expansion pack – has been split into three standalone parts, each including a number of tracks and cars – the first centered around the US thriving sports car scene; the second on its single-seater heritage, the third on the world of oval racing, with some overlap between them adding up to a cohesive whole. We expect to release all three parts before the end of the year.
On the car front, Part One will offer the GTE class, initially featuring the Porsche 911 RSR, BMW M8, Corvette C8R, along with the Cadillac DPI-R prototype; on the track front, WeatherTech Raceway Laguna Seca, the street circuit of Long Beach and the iconic Daytona International Speedway make up for a fantastic initial lineup to kick off our North American adventure.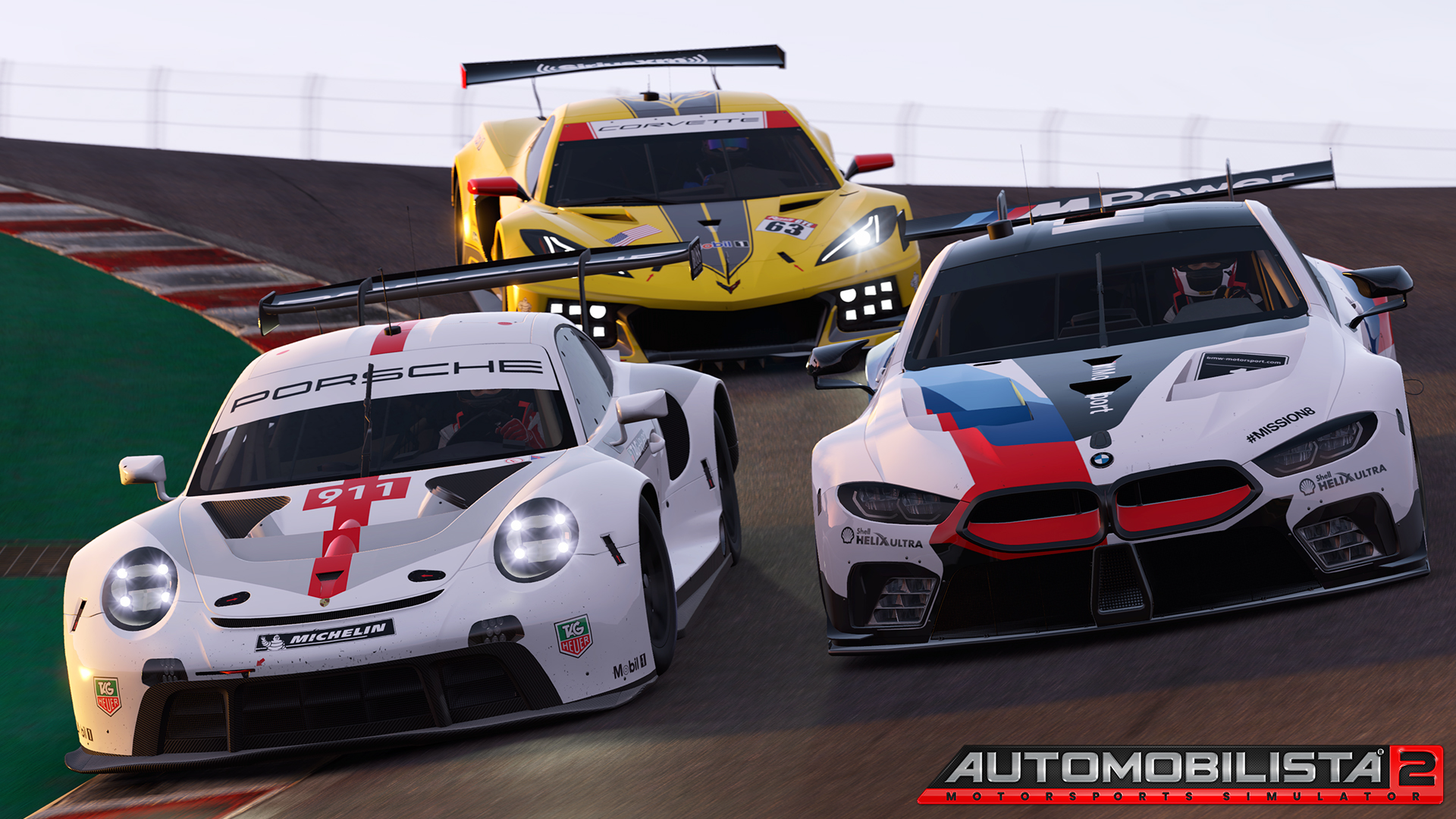 Looking for top class sim racing leagues to join? visit our League Partners: League Partners Archives – SimRace247