iRacing recently updated the Mazda MX-5, one of the big key factors is it now has a sequential gearbox. With this car being free, it is one of the best cars in any sim racing title.
We see a well deserved update in iRacing to the Mazda MX-5. Not that the car was ever bad, but tweaks that bring it in line with being a top racing car for the masses. Notably, we see the car now having a sequential gearbox.
In this great video from Dave Cam ( and noting we see former simrace247.com team racer Troy Dolinschek), we see how the Mazda has come of age and brought up to date as this is a free car to the iRacing roster.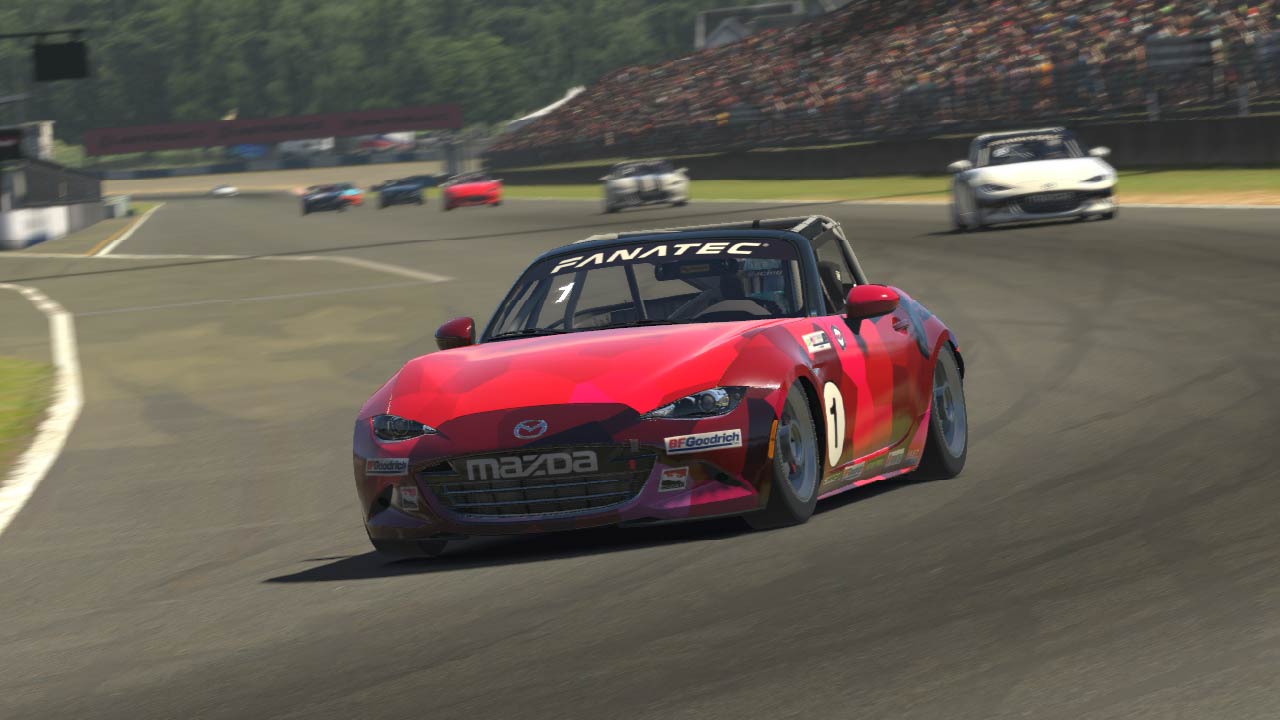 About iRacing
Drive officially licensed car replicas engineered from the ground up in cooperation with real-world race teams, applying accurate mechanical and dynamic models.
Go head to head with real drivers all over the world thanks to our skill-based matchmaking and license progression system ensuring competitive racing at all levels.
Race on your own or with a team featuring driver swaps in addition to crew chief and spotter positions!
Whether you want to experience a NASCAR Cup car, a World of Outlaws Sprint car, an open-wheel IndyCar, an Australian Supercar, an IMSA Prototype or Touring Car, or the ultimate: an FIA Grand Prix car, iRacing's online racing simulations offer them all. All you need is a computer equipped with one or more USB ports, and a digital wheel/pedal, or gamepad backed by a high-speed Internet connection. iRacing does the work for you by organizing and managing more than 80 official racing series, or you can choose to race in more than 400 private leagues or launch your own hosted events.
Looking for top class iRacing Leagues to join? visit our League Partners:
Classic Indycar series iRacing – SimRace247
Lionheart series powered by Hyper X – SimRace247