The BMW M8 GTE is a beast of a car, all be it the size but also a GTE car that is sublime in many ways. Now available in Automobilista 2.
When we talk about amazing race cars through the ages, BMW will always come into that conversation. Their history of thoroughbred race cars spawned the M SERIES family for the road. Many people aspire to have an M Series sitting in their garage or driveway, if you don't believe me look at how many people look at an M3 as it passes by….you want one.
With that being said, we have a video here from Race Beyond Matter that shows off the new BMW M8 GTE in Automobilista 2. Featured in the new USA DLC, a beast of a car that is huge in stature, but also a brute force 100% pure driving machine. Perfect balance, great torque, a car that is designed to race for hours upon end. It wants to be driven and raced hard. The BMW M8 GTE, another fine addition to the M series family.
To find out more or purchase Automobilista 2 visit: AUTOMOBILISTA 2 | MOTORSPORTS SIMULATOR | HOME (game-automobilista2.com)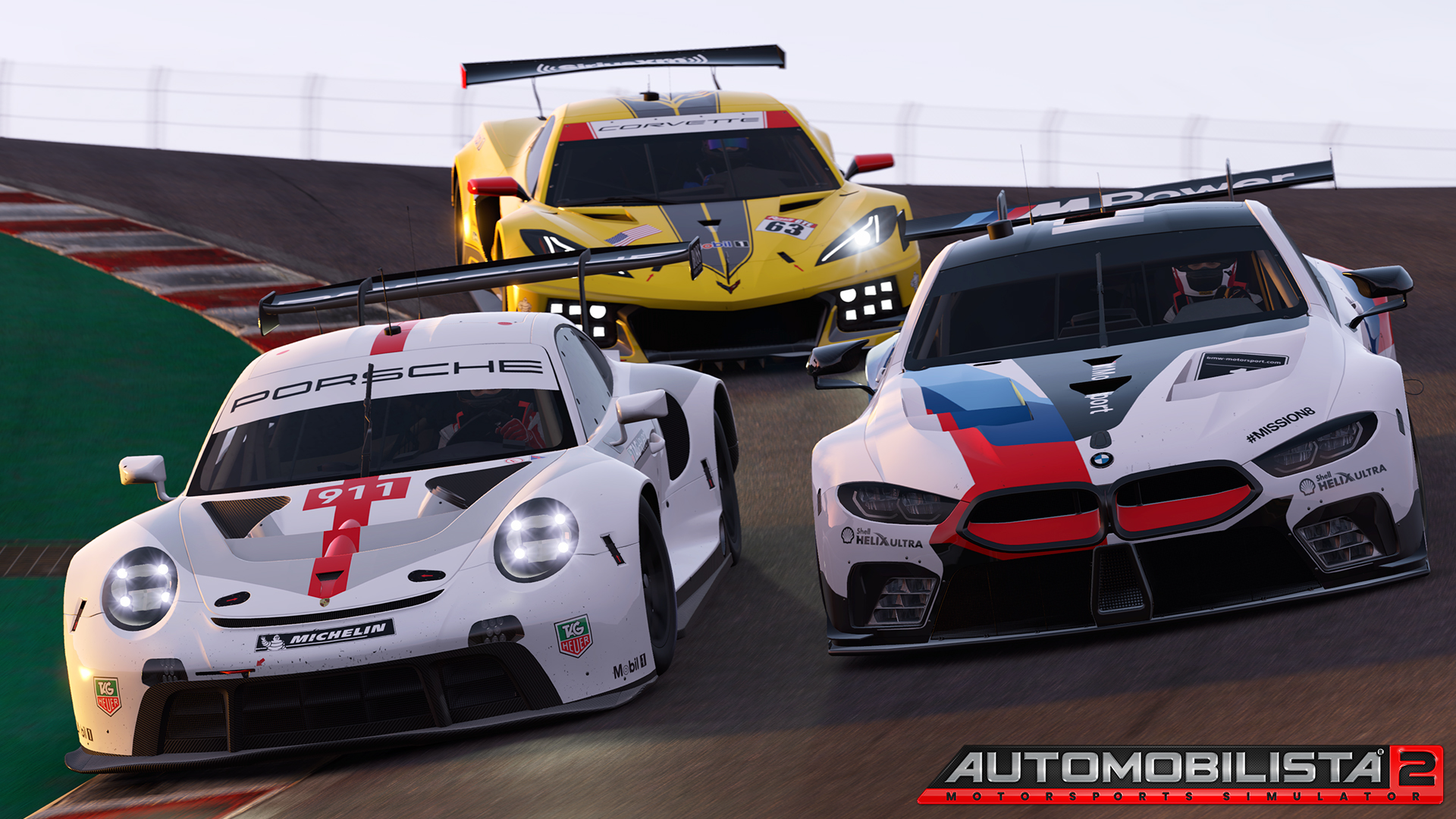 About the Nordschleife
The first stone was laid on September 27, 1925, and for the next two years around 2,500 workmen labored to construct the circuit. The basic layout was set by Hans Weidenbrück, using the rolling hillsides and plateaus around the Schloß Nürburg to create a massive circuit that was a true test of both man and machine. Designed to be completely separate from the public road network, it nevertheless incorporated a certain amount of normal road character, increasing its relevance for automobile testing. In part, existing roads and trails were followed, particularly in the area from Hatzenbach to Adenauer Forst and much of the Südschleife, while other sections were totally new, particularly from Breidscheid to Hedwigshöhe.
The Nordschleife opened for racing action in June 1927, with the first race actually for motorbikes on June 18 and won by Tony Ulmen on a Velocette. The following day Rudolph Caracciola entered the record books as the first four wheeled winners, triumphing in a supercharged Mercedes S. The Grand Prix arrived on July 17, won in another Mercedes S by Otto Merz. Thereafter the 'Ring established itself as one of the toughest Grands Prix on the racing calendar.
Are you a Porsche fan instead? Check out more about the Porsche 911 RSR in AMS 2: Porsche 911 RSR GTE Pure Perfection? – SimRace247