The biggest free roam mod for Assetto Corsa is on full show here. Bella Vista is driving Nirvana and exploration for the masses.
Is this the biggest and possibly best free roam mod for Assetto Corsa? We know great creations have been designed in the sim racing community for Assetto Corsa, and this is another. In this video, SirSpats Gaming takes on the exploration and revealing of this great layout. Driving around in a classic Jaguar XJ13 to show off this free roam layout we also see this layout supports SOL & CSP.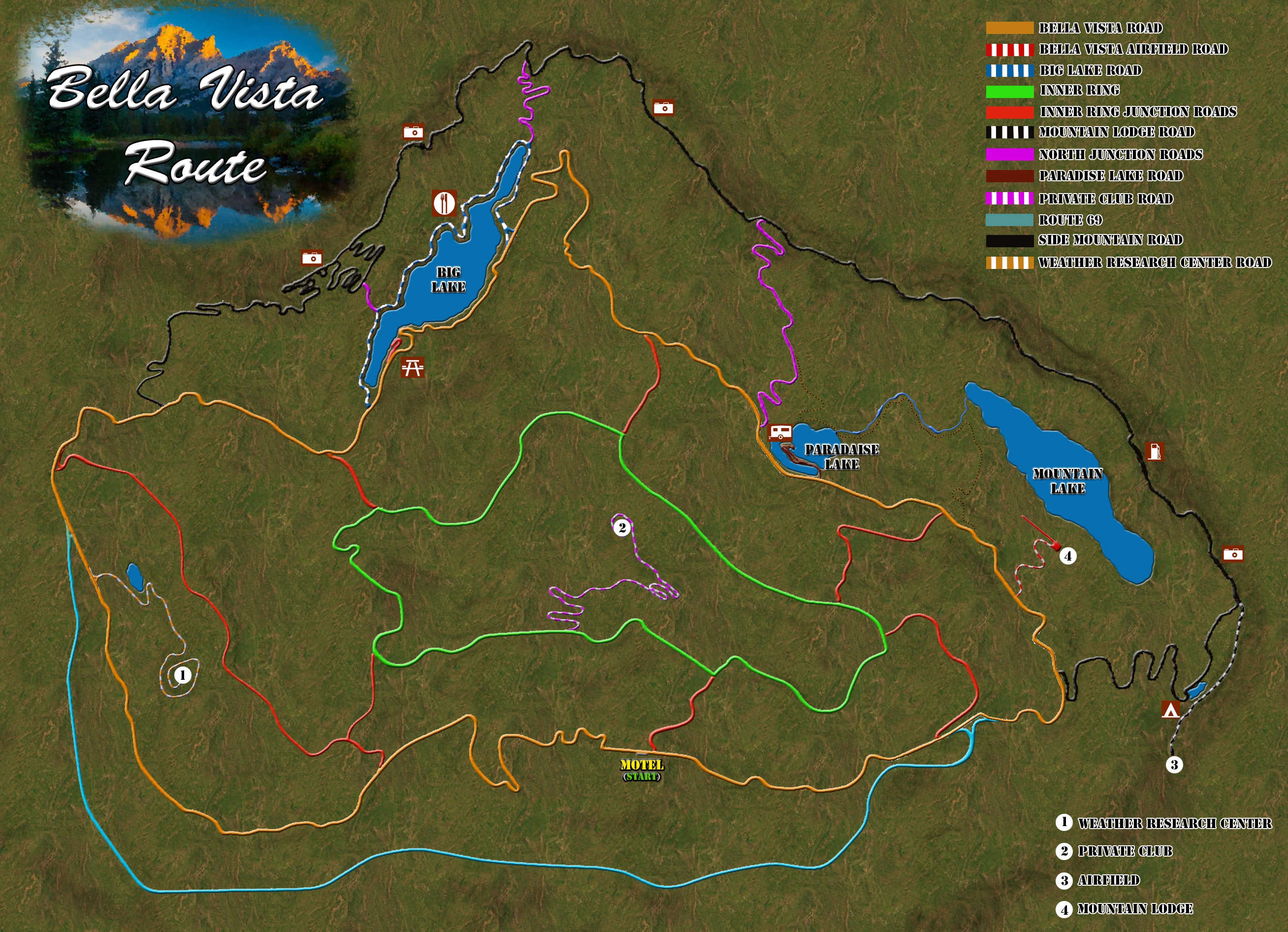 About Assetto Corsa
Modding & Customization
Assetto Corsa will allow for considerable customization and modification, in order to satisfy the expectations of professional simracers, gamers who prefer to approach the driving experience more progressively, and hobbyists who just like to reproduce and share their cars and tracks, taking advantage of the same editing tools developed and used by the developers of the game.
Gameplay & Features
Assetto Corsa includes a career mode, a list of special and unique events and challenges, as well as fully customizable, single player and multiplayer modes featuring quick races, custom championships, race weekends including free practice session, qualifying session and race. Drag races, drift challenges and much more! Four driving assist profiles (gamer, racer, pro, plus a fully-customizable profile) allow any kind of player to enjoy the simulation at their desired level.
Advanced setup options and telemetry for data analysis; dynamic simulation of the tyre rubber deposited on track, depending on the car laps; an adjustable time of the day mode, featuring sun position calculated in realtime, depending by geographical coordinates of the track and by the sun curve according to time and date, in order to get the same light conditions of the real tracks!