More Assetto Corsa cinematic footage and this time we see the Caterham Academy. Brief but nice work for rising artists.
Assetto Corsa is stunning, Sometimes content needs to be brief and to the point. With that said rising content creators and skillsets are always welcome here at simrace247.com. We believe in helping and supporting artists such as MR SPORTY TRUCKER. Visions are a very important aspect to have and we recognise this. Enjoy.
Caterham Academy Car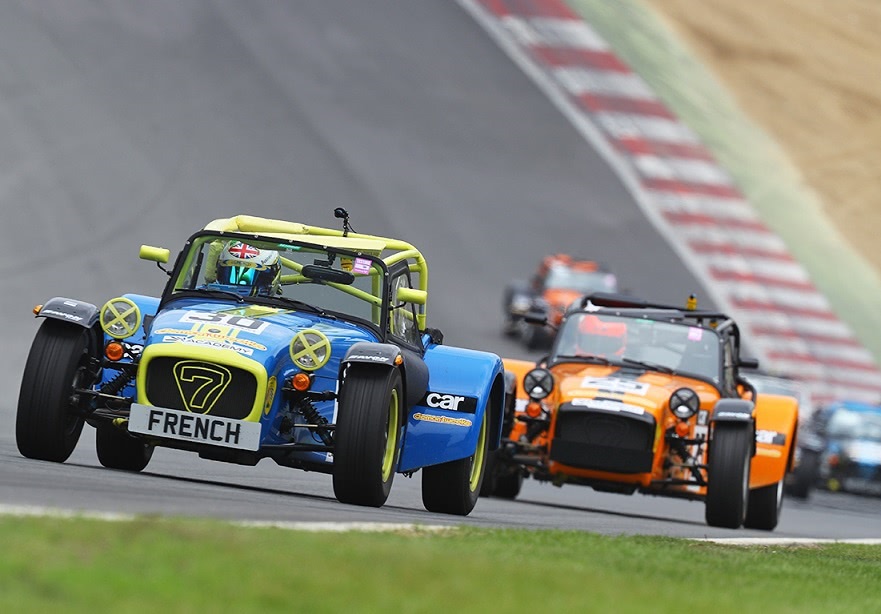 TECHNICAL SPECIFICATION
Engine: Caterham tuned Ford Sigma, 1596cc, 4 cylinder, naturally aspirated
Max Power (bhp/rpm): 125 @ 6,800
Max Torque (Nm/rpm): 150 @ 4,800
Weight: Minimum 625kg inc driver
0-60mph: 5.7 seconds
Power-to-weight: 227bhp-per-tonne
STANDARD MODEL SPECIFICATION
Caterham Motorsport 1.6 Ford Sigma Engine – 125bhp
5-speed gearbox
Academy 'Road & Race' specification suspension (suitable for both road and track use)
Adjustable ride height
13" Apollo silver alloy wheels on Avon Academy control tyres
Windscreen
Weather equipment
Aluminium "Aero" filler cap
Composite race seats
Momo steering wheel and quick release column
Push-button start
Lowered floors (includes driver and passenger side)
Driver's 6 point race harness
Driver's arm restraints
MSA approved roll cage and padding
Side impact protection
Battery master cut-off switch
Plumbed in fire extinguisher
Sprint timing beam breaker
FIA approved rain light
MSA compliant tow straps
MSA fuel sampling coupling
Timing transponder
Safety marking decal pack
Championship sponsor decal pack
Caterham number squares
Want to check out some great leagues, visit our league partners: League Partners Archives – SimRace247
About Assetto Corsa
Modding & Customization
Assetto Corsa will allow for considerable customization and modification, in order to satisfy the expectations of professional simracers, gamers who prefer to approach the driving experience more progressively, and hobbyists who just like to reproduce and share their cars and tracks, taking advantage of the same editing tools developed and used by the developers of the game.
Gameplay & Features
Assetto Corsa includes a career mode, a list of special and unique events and challenges, as well as fully customizable, single player and multiplayer modes featuring quick races, custom championships, race weekends including free practice session, qualifying session and race. Drag races, drift challenges and much more! Four driving assist profiles (gamer, racer, pro, plus a fully-customizable profile) allow any kind of player to enjoy the simulation at their desired level.
Advanced setup options and telemetry for data analysis; dynamic simulation of the tyre rubber deposited on track, depending on the car laps; an adjustable time of the day mode, featuring sun position calculated in realtime, depending by geographical coordinates of the track and by the sun curve according to time and date, in order to get the same light conditions of the real tracks!