It's been an exciting and very competitive season leading up to the Grand Final on December, this is the recap of the CUPRA E-Racing Competition on Raceroom.
Raceroom is going full steam ahead with its CUPRA E-Racing Competition. A great event to participate in or view. The new CUPRA Leon E-Racer shows the future of racing. The world's first 100% electric racing car. Going from 0 to 100 in just over 3 seconds, it can reach speeds of up to 270 km/h. All on electric power.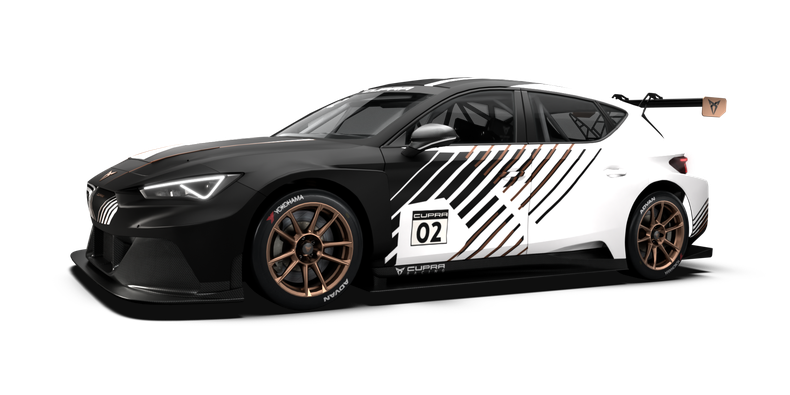 You will get to choose your livery to go with your car purchase.
You will always get a better deal if you purchase it as part of the entire car class.

CUPRA LEON E-RACER
To play for free visit: RaceRoom Racing Experience
About RaceRoom
RaceRoom is the premier free-to-play racing simulation on PC and home to official race series like DTM, WTCR, the WTCC and ADAC GT Masters. Enter RaceRoom and enter the world of a professional race car driver.
A selection of free-to-play race cars and tracks are yours to drive with unlimited wheel time in multiplayer and single player games modes. Sponsored competitions and other free-to-play events allow you to enjoy premium game content at no cost.
Additional cars, tracks, and liveries can be bought individually or as packs inside the game store using an in-game currency called vRP, which is purchased using your Steam Wallet.
Your dream car is here – Grab your pick
BMW, Mercedes-Benz, Audi, Chevrolet, Ford, McLaren, Pagani, RUF, Radical, Volvo, Saleen, and more to come. These manufacturers bring the best minds in racing together to dominate the world of motorsport and the machines they create are precision instruments of power, perfection, and speed. We are proud to present them in the digital form for your enjoyment.
Looking for top class leagues to join? visit our League Partners: League Partners Archives – SimRace247