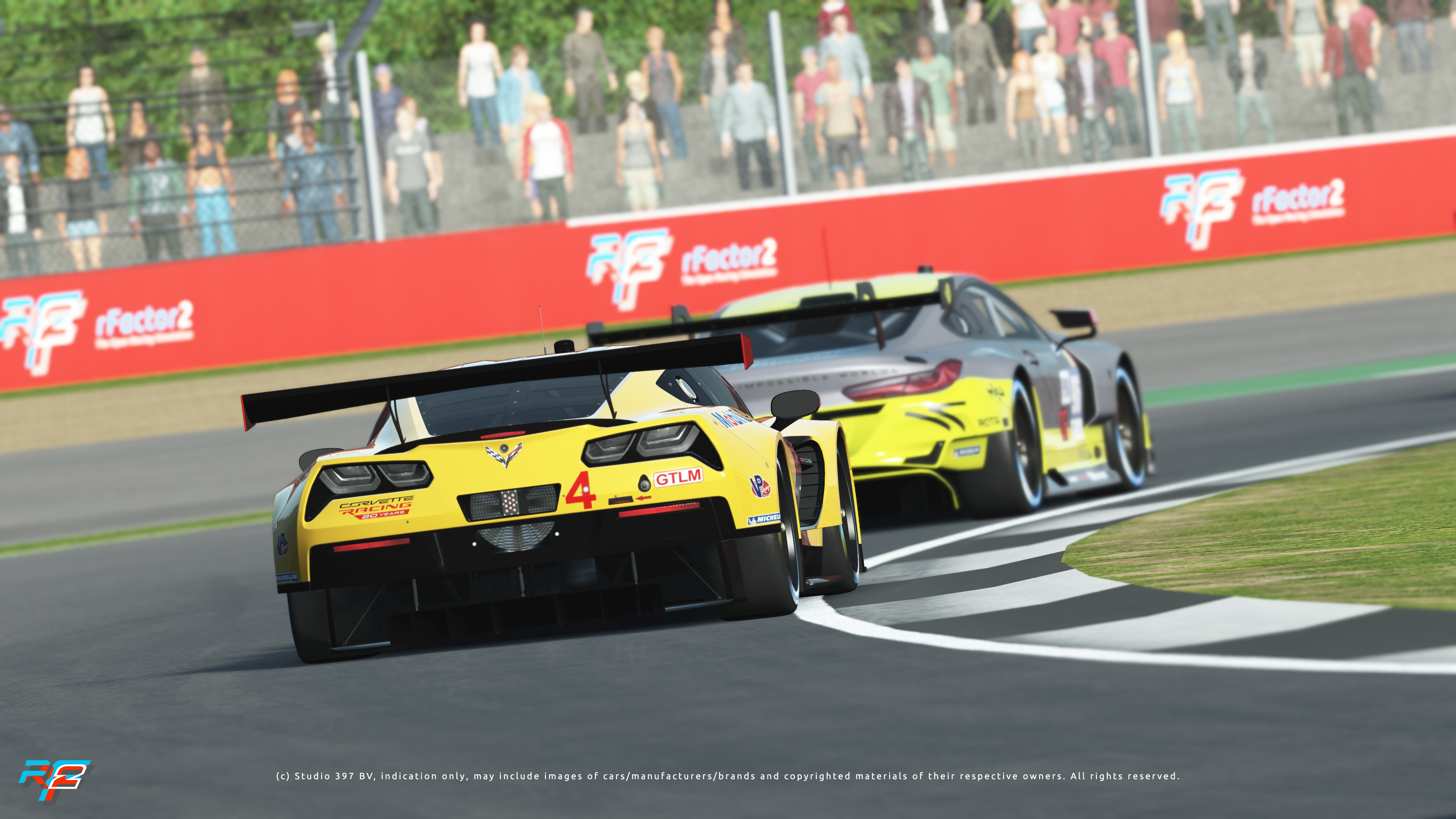 The guys at Studio 397 have brought in another update to strengthen rFactor 2's already impressive GTE endurance package. 
Per a post on the Studio 397 forums, a new Balance of Performance package, BoP, is being introduced this September. The BoP rules are intended to make GT racing closer than ever, balancing each car on every track so lap times are as close to identical as possible.
To do this, fuel maps can be played with, weight penalties may be added, downforce may be taken away and torque may be tweaked.
Each car has been adjusted differently to create that level playing field:
Changelog:
Chevrolet Corvette C7.R GTE
v2.47
Fix for wrong default differential preload
New default setup
Qualification fuel map as new default.
Aston Martin Vantage GTE
v1.57
Added +5kg weight penalty
New default setup
Approximately 1% more fuel consumption.
Qualification fuel map as new default
Approximately 0.6% less engine torque and power output.
Corrections to damper travel in both directions (mainly on rebound, but also very minor to bump stops).
Fix for camber adjustment step (now it's 0.1 deg) Note: this change will require corrections for camber angles in existing setups.
BMW M8 GTE
v2.07
New default setup
Qualification fuel map as new default
Approximately 3.2% less downforce
Porsche 991 RSR GTE
2.47
New default setup
Approximately 1% more fuel consumption.
Qualification fuel map as new default
Approximately 0.5% more engine torque and power and 2.3% less downforce
Ferrari 488 GTE
v1.67
New default setup
Fixed fuel tank (was 93L, should be 90L)
Qualification fuel map as new default
Approximately 2.3% less fuel consumption
Approximately 0.55% less engine torque and power output