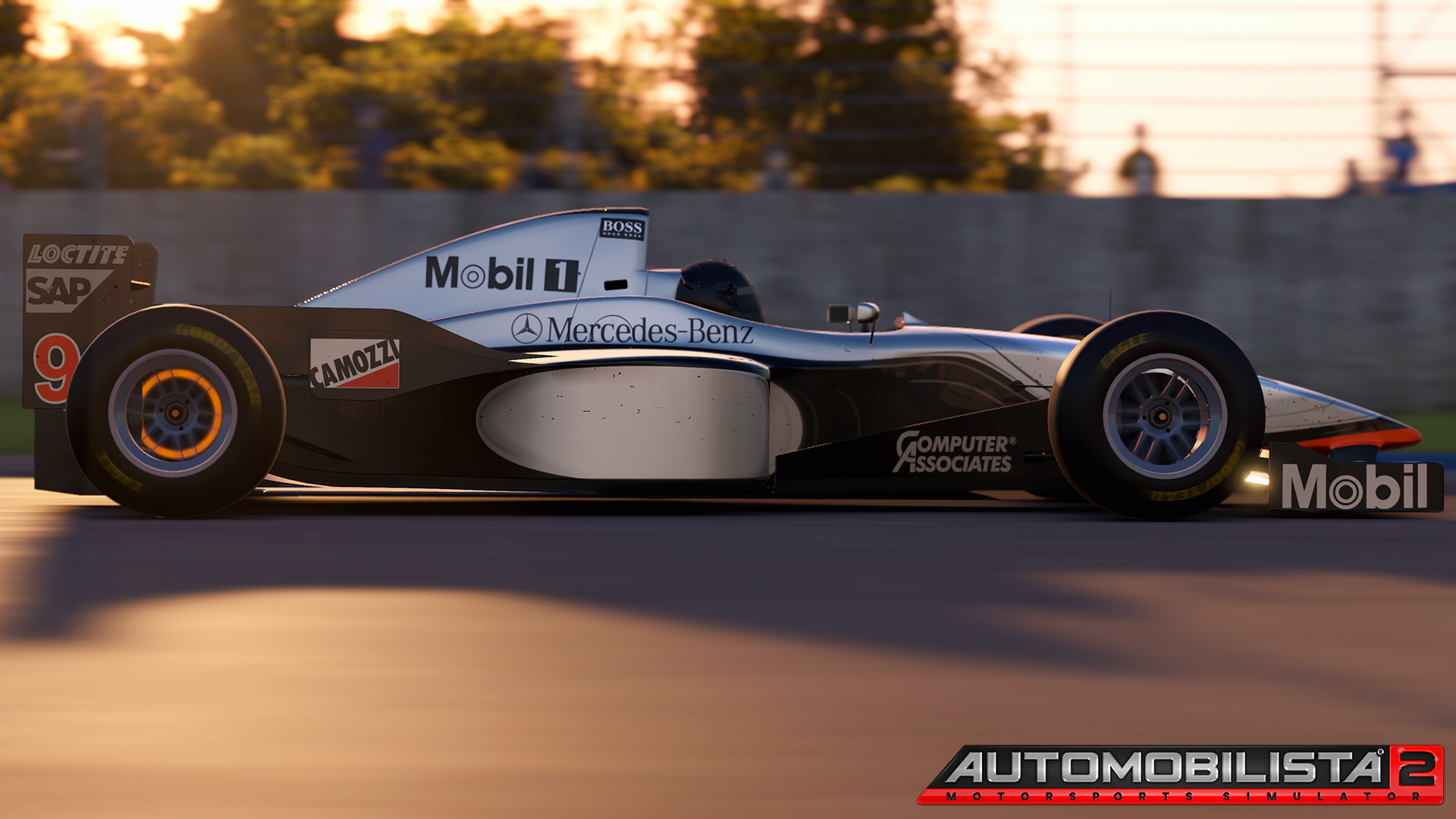 Reiza Studios have had a huge month with Automobilista 2 with the simulator receiving update after update, continuing to mature each time. Today, things will get even better with the sim receiving another update and an officially licensed McLaren MP4/12.
The announcement was made on the Reiza Studios Twitter page, and along with the new headline car, there are some major updates also on the way:
"After a productive couple of weeks since our last Automobilista 2 update, we are advancing the last one of the month for release tomorrow (August 22th) – this is another major update with further substantial improvements to AI, championship mode, FFB, Physics and Multiplayer.
"We are also capping our "Open Wheel Month" with a bang: the beautiful Mclaren MP4/12 from 1997 is another officially licensed car being added to Automobilista 2´s growing roster of classic Grand Prix cars – free for all #AMS2 owners!
"This car is very special for a few reasons, one of which being an ingenious device that sharp eyes will be able to catch in the preview below! Make sure to check out tomorrow for further details, along of course with the car and the game update!"
Exciting times ahead for the Brazillian developers and for fans of the series. We will have more details for you soon once the update lands a little later on.