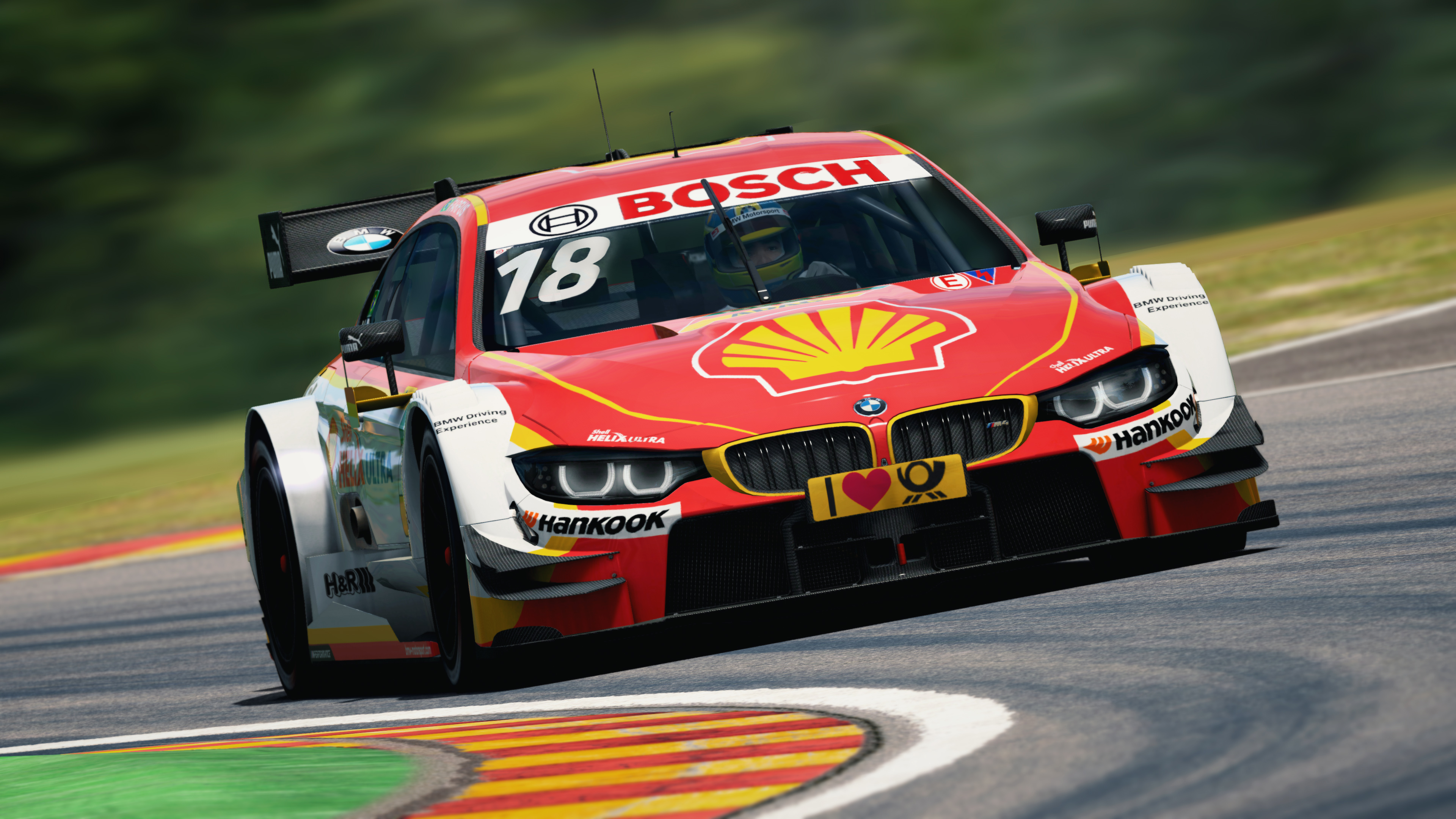 Raceroom has always been a personal favourite when it comes to AI racing. Its competent bots have always provided some exciting racing and now they're getting even better.
On Tuesday, Sector 3 unleashed a 2.9gb update for the Raceroom simulator featuring some tweaks to its content as well as a barrage of changes with the AI. Most tracks have been blessed with updated AI, adding to the already impressive performance of the games computer opponents.
In addition, the update brings in a little more of an emphasis on the new ranked features on Raceroom. An all-new profile screen will show the players history and record in the competitive sessions online.
Here's the full changelog per Sector 3:
Changelist:
Dedicated Server – Added Scheduling feature, allowing to set up automated spawns on specified dates and times as well as a repeating pattern.
Player Profile – Added "Ranked Multiplayer" tab with the player's ranked history and statistics.
Controller – Added two alternative FFB profiles for Fanatec DD1 and DD2
Controller – Reduced default FFB slip effect from 5.0 to 2.0 for Thrustmaster profiles
Fixed – Sepang South layout no longer locks the game up when in single race sessions using a web gameplay overlay.
Content updates:
Hockenheim – Updated to 2020 specs. Mostly means walls were moved closer to the track before turn 12 (Mobil 1 Kurve), but many details were updated like curbs, runoffs and environment assets such as the Porsche Experience center.
Lausitzring – Renamed into its new official name "DEKRA Lausitzring". A new layout is available for free to all Lausitzring owners: the DTM Grand Prix Course. The track has been updated to 2020 specs and that includes a modified pit entry path.
Monza – Updated to 2020 specs with 3D curbs, textures and asset updates.
Nürburgring – Minor updates to update the track to 2020 specs. Some curbs, runoff refinements.
Zolder – Updated to 2020 specs, which mostly means a new and freshly resurfaced track, curbs and updates to the paddock building.
All tracks – Adjusted initial fuel consumption estimates in order to provide more accurate values in the car setup menu before the player recorded actual consumption telemetry laps.
Bathurst – AI improvements
Bilster Berg – AI improvements
Dubai – AI improvements
Imola – AI improvements
Indianapolis – AI improvements
Macau – AI improvements
Moscow Raceway – AI improvements
Nordschleife layouts – AI improvements
Sachsenring – AI improvements
Sepang – AI improvements
Shanghai – AI improvements
Chevrolet Corvette Z06 GT3 – Fixed an off-center driving camera
Formula RaceRoom X-17 – AI Improvements