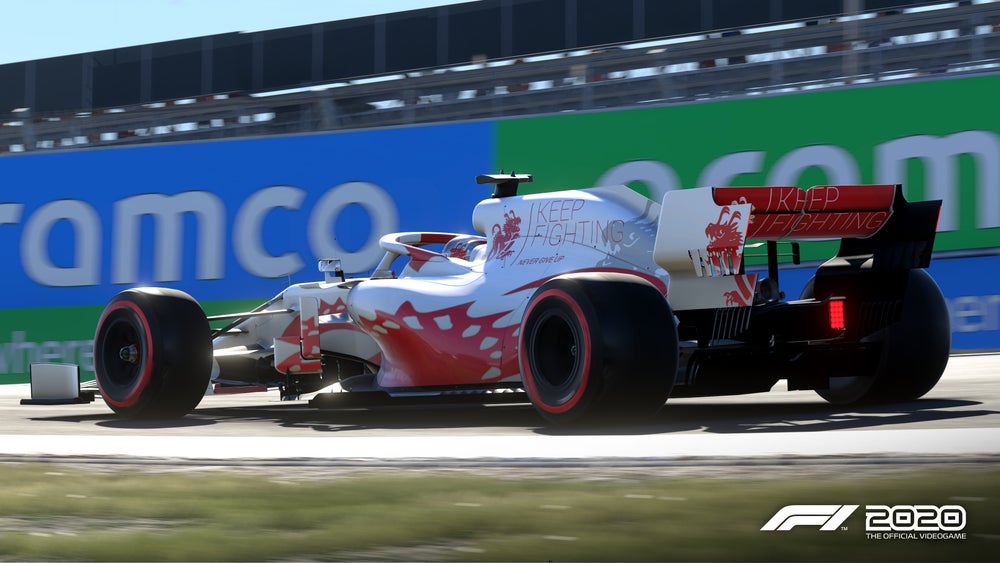 Codemasters have brought a large update to F1 2020 on all platforms today.
The update introduces some new DLC content in support of the Keep Fighting Foundation which is inspired by Michael Schumacher.
The DLC contains new items that can be purchased in-game, a new car livery, helmet, gloves, suit and that all-important podium emote.
Codemasters have confirmed that all proceeds from the sale of the items will be going towards the Keep Fighting Foundation.
"It was an honour for the studio to focus on Michael's record-breaking F1 career for the F1 2020 Deluxe Schumacher Edition," said Lee Mather, F1 Franchise Game Director at Codemasters.
"We are equally proud to support the Keep Fighting Foundation. Many of our players regard Michael as the greatest of all time, and we know the exclusive items will prove incredibly popular."