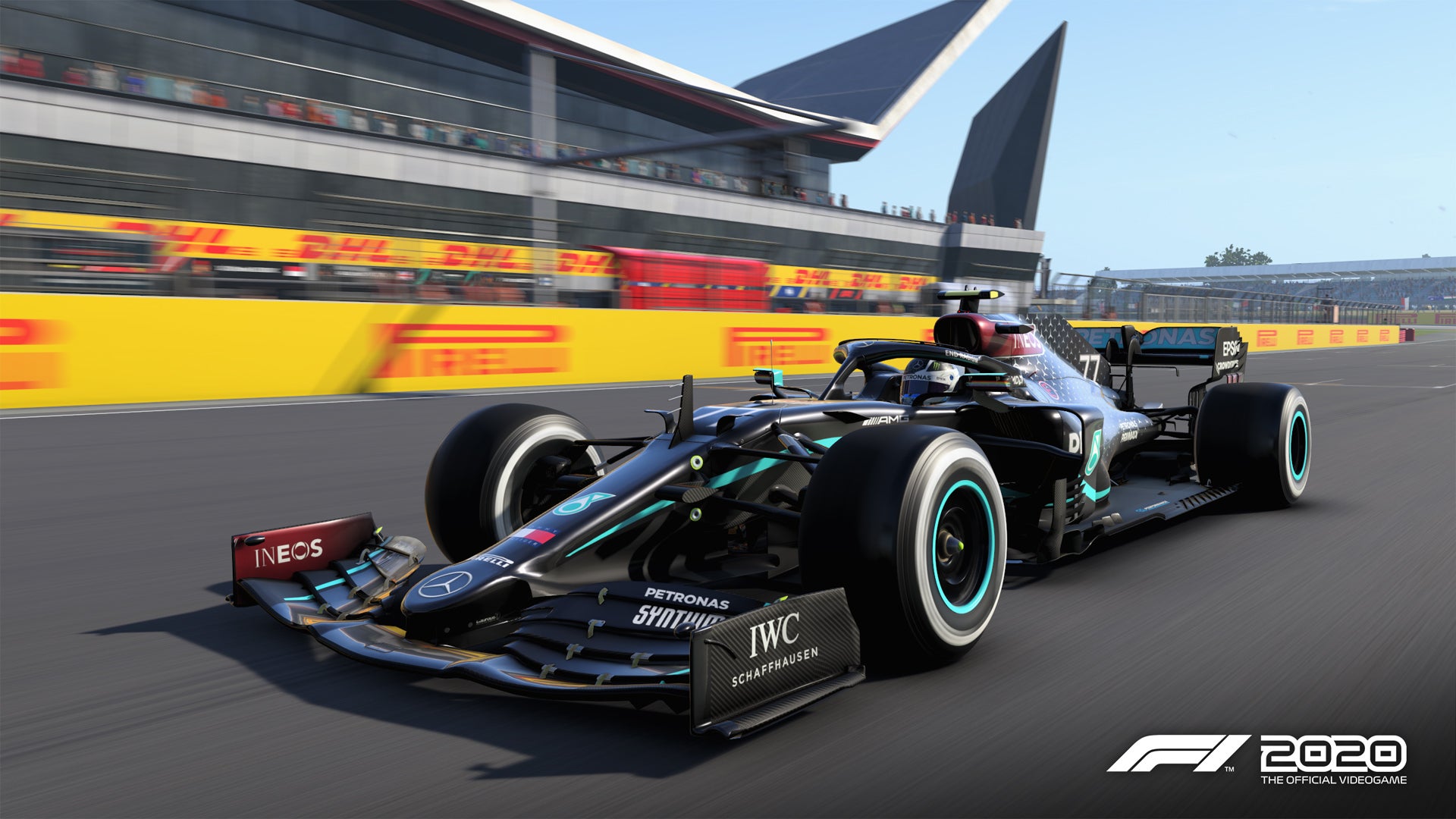 F1 fans rejoice! The 'Black Mercedes' is finally being added to F1 2020 thanks to Codemaster's deployment of patch 1.06.
Mercedes unveiled their new livery just ahead of the Austrian Grand Prix to show their support for the fight against racism and the need for diversity within Formula 1.
It's not the only new addition to the game with Sergio Perez and Lance Stroll also having their driver suits and gloves corrected.
It has been confirmed by Codemasters that the Mercedes is the only livery that has been updated. We will have to wait longer for the likes of the tweaked McLaren livery to be officially released.
The update isn't just aesthetic though, as progression in career modes have supposedly been fixed. Online lobbies should also be more stable now as bugs caused by host disconnection have also been addressed.
Meanwhile, we still await an update to car and driver performances that would usually be available at launch. Until then, don't be too shocked when Charles Leclerc or Sebastian Vettel claim the title come the end of your season.
Patch v1.06 is already available on PC, but console players will be waiting until later on in the week.