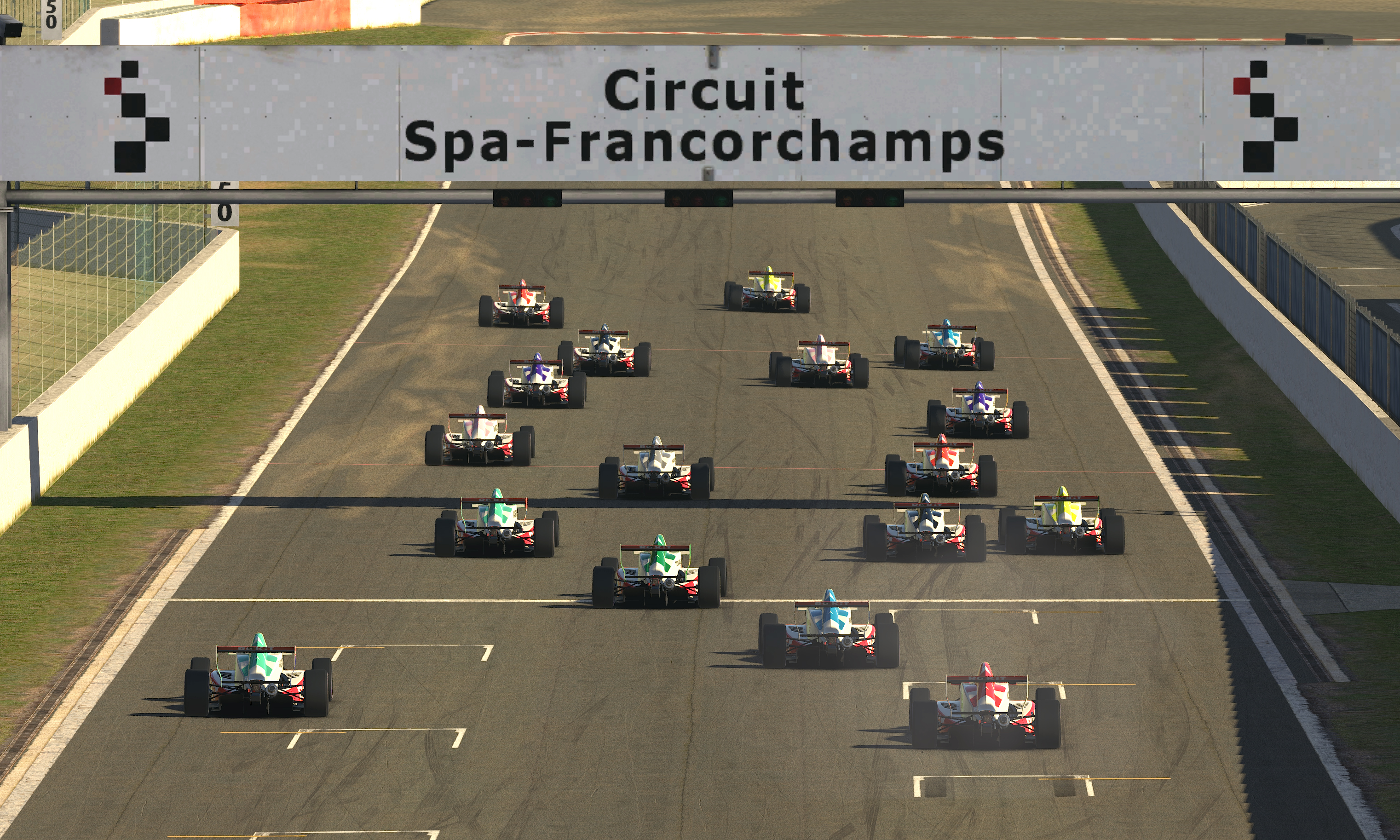 Thursday nights W Series Esports League action threw a twist in the tale with championship leader Beitske Visser struggling at Spa. The action allowed rivals Marta Garcia and Tasmin Pepper to make their first visits to the top step of the rostrum.
Visser was involved in a number of incidents throughout the night, only picking up two points in the reverse grid race. In races one and three, she still managed two second place finishes.
The lack of points in race two saw Visser lose 15 points to two-time winner Marta Garcia who also closed the gap down to Ira Sidorkova. Sidorkova also gained on Visser with the gap now down three points to 49.
The results mean the top three are now covered by 70 points. A margin that sounds gargantuan but not impossible to overcome. There are 63 points up for grabs each round – 20 for a win, 1 for the fastest lap so all it takes is for Visser to have a disastrous showing for things to change.
Marta Garcia responded to the gap by saying: "It will be difficult to catch her [Visser], but it's not impossible. She's already 70-points ahead of me so I will work hard to close that gap. If she's consistent it will be tough. I think I can finish in the top two in the championship, especially if I keep improving as I have done."
Tasmin Pepper, who sits fourth in the standings echoed the thoughts of Garcia and added that she will 'look at how the others around us are scoring points. It's a close midtable so you need to be sensible and score in every race.'
Garcia accredits her improvements in performance to her daily practice. "When I started in the sim, I wasn't that quick. I've now realised that I need to put the work in to be at the same pace so I've been spending around two hours in the sim every day to improve. The more practice I do, the more realistic it feels."
The next race sees the W Series cohort take on Watkins Glen. A new track to many of the drivers which Garcia and Pepper believe will contribute to another exciting and action-packed.