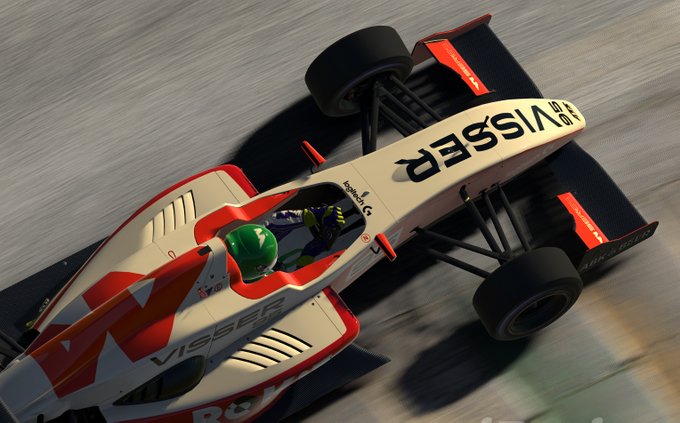 Thursday's running of the W Series Esports League at Interlagos saw championship leader Beitske Visser again dominate running.
Visser took home a huge 60 points out of 63 by virtue of two wins and a second place in the reverse grid race. She also claimed the fastest lap in each of the three races.
Nearest championship rival, rookie Irina Sidorkova, struggled in the first race after an early spin only managing a P17 finish and missing out on the points. Sidorkova got things back on track with a win in the reverse grid race but lost ground in the championship chase with a P5 in the final race.
The results mean that Visser has extended her lead in the Esports League to 52 points. On her lead, Visser said:
"Of course, I hope the margin doesn't go down. Obviously, I know that Ira is also spending a lot of time in the sim, she also has some good experience on the simulator as well, the same as some of the other girls. I'm just trying to do the same and go into the next race with the same approach as any other. Hopefully, I can keep extending the gap but you never know, we will have to see."
Unfortunately, Ira Sidorkova was not present in the Friday morning press conference due to real-world racing commitments having landed a test drive with a Russian touring car outfit.
With four rounds down, the next event marks the halfway point of the W Series Esports League. At this point in time, Beitske Visser still looks overwhelmingly dominant but a comeback from Ira, and others for that matter, is not at all out of the question. In sim racing, anything can happen and everything tends to happen.
The fifth round of the W Series Esports League takes place at Spa-Francorchamps with live coverage starting at 19:00 BST on the BBC, YouTube, Twitch and Facebook.