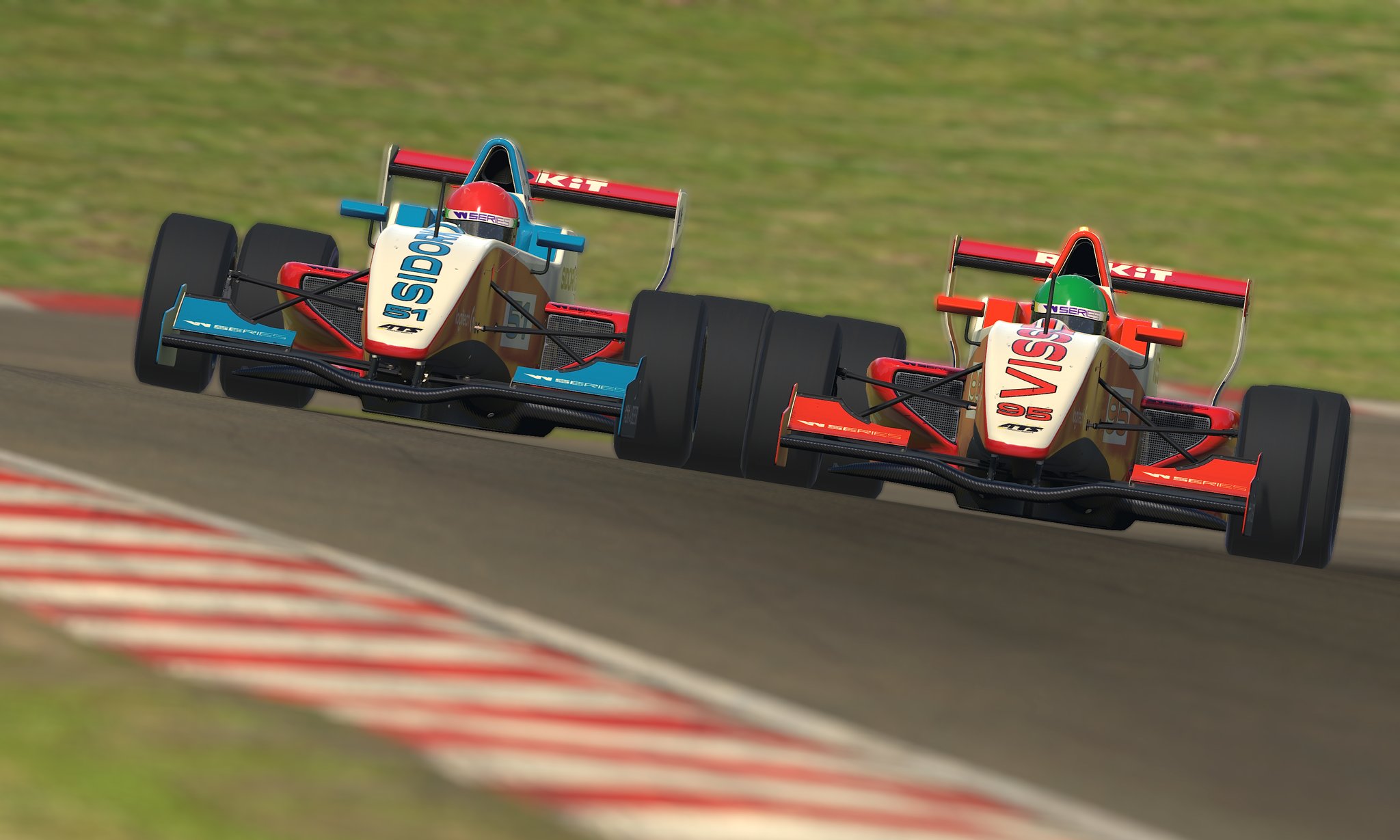 After another entertaining round of the W Series Esports League, Ira Sidorkova has again proved she has what it takes to make her name as a serious title contender.
The Russian, who turns seventeen on Saturday, managed to bounce back from an accident in race one at Brands Hatch to win both race two and three of the night despite.
The wins didn't come easy as in both instances, Sidorkova was put under significant pressure by Beitske Visser and Marta Garcia.
Sidorkova was able to fight through and hold off both attacks on her way to the top step on Thursday evening. The two wins have closed the title race back up, setting the stage for a feud between Visser and Sidorkova across the coming events.
With the gap between the two now down to 27 points after three rounds, we asked Beitske Visser whether she was expecting the young Russian to be her main rival at this point in the championship:
"I actually knew she was going to be fast right away. When I first got my sim rig in April, I raced against Ira in one of my first iRacing races. I think we finished P1 and P2 in that race but after that, I knew she was going to be fast straight away."
Visser also added that "It's good to see young drivers doing so well, that's always the aim. It's only good news when new drivers come along and make a series more competitive."
Although the W Series doesn't have an age cap, it does however a lower age limit. W Series Communications Director Matt Bishop added that the series has a 16-years and up policy as a duty of care.
With the entire premise of the W Series being to pave a way for women in motorsport to get the recognition they deserve and pave the way to the highest tier racing possible, it's promising to see drivers like Sidorkova break onto the scene with such emphasis.
With three rounds down, round four sees the W Series Esports League take to the virtual track on Thursday at the famed Autodromo Jose Carlos Pace in Interlagos. Another undulating and fast flowing circuit, expect turns one and four to become major talking points.
All eyes remain on the title fight between the top two as Ira Sidorkova once again looks to cut down the gap to the so far dominant Visser.