F1 2020 TV advert has been made public ahead of the game's release on 10 July, also revealing some more (text) details of what to expect from the next edition of the official F1 game from Codemasters.
Let's Race Together… it's time to take a look at F1 2020 TV advert. There's a lot to cover in a short space of time, so strap yourselves in, we're about to go on a ride!
My Team
Be the 11th team on the grid with F1 2020 My Team. Create your F1® team with your own color scheme, logo and sponsors, and choose a teammate using the comprehensive driver rating system. Manage your team's facilities, resources and time and make sure your staff are properly motivated. Drive the car you've developed throughout the season and take your place as the 11th team on the grid. Win the World Championship, using the acclaim you've built up to upgrade your facilities, and research the key developments needed to give you the edge.
Deluxe Schumacher Edition
Drive as the legendary Michael Schumacher in four of his most iconic cars – 1991: Jordan 191, 1994: Benetton B194, 1995: Benetton B195 and 2000: Ferrari F1-2000. You'll also receive exclusive content including themed car liveries and driver customization items, including a unique podium celebration.
About F1 2020
F1® 2020 is the most comprehensive F1® game yet, putting players firmly in the driving seat as they race against the best drivers in the world. For the first time, players can create their own F1® team by creating a driver, then choosing a sponsor, an engine supplier, hiring a teammate, and competing as the 11th team on the grid. Build facilities, develop the team over time and drive to the top.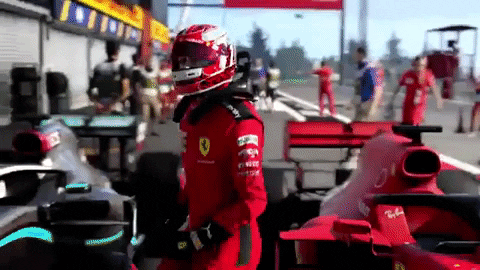 Customize your 10-year career mode, with a choice of F2™ Championship introduction options and season lengths to allow for a more exciting, multiple seasons, career. The addition of split-screen racing, a new steering assist and a more accessible race experience means that you can enjoy the game with friends, no matter what your skill level.
F1® 2020 features all the official teams, drivers and 22 circuits, including two new races: Hanoi Circuit and Circuit Zandvoort
Online connection required to download the final teams' 2020 cars (as applicable) and F2™ 2020 season content.
To purchase the game visit: F1® 2020 The Official Game Website (formula1game.com)
Looking for top class leagues to join? visit our League Partners: League Partners Archives – SimRace247