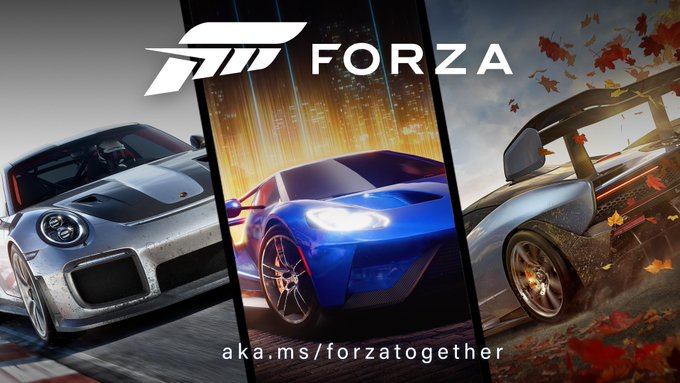 Forza have launched a brand new initiative creating a brand new excuse to spend even more time in your home simulator with 'Forza Together'.
Following in the footsteps of Formula E's 'Race at Home Challenge' which was raising money for UNICEF, Forza Together will allow players to raise money for charity by turning laps on their favourite Forza titles.
Forza Together  allows players to earn Microsoft Rewards points for completing certain tasks in-game that can then be donated to a non-profit organisation of the driver's choice.
The scheme is available on Forza Horizon 4, Forza Motorsport 7 and Forza Street. To take part, players will need to visit Microsoft Rewards and activate a Forza punch card to be able to collect relevant achievements. From then on, get driving and get achievement hunting.
You will earn points for each achievement and can then choose to donate your  rewards points to charity through the Microsoft Rewards app. Microsoft will be matching every donation made throughout June.
For more information on the initiative, visit the Microsoft website here.