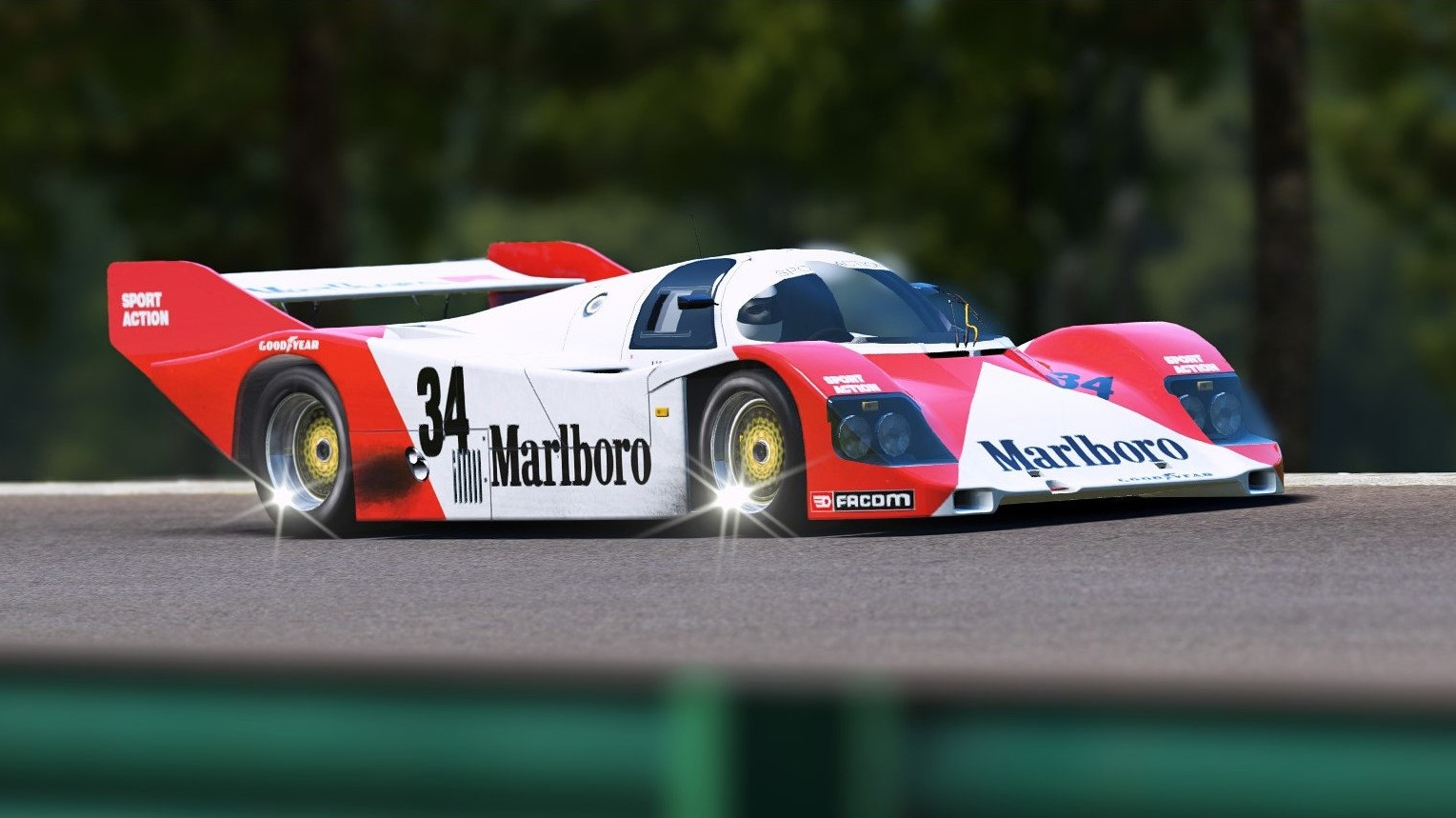 Impressive free content is what for many makes the likes of rFactor 2 and Assetto Corsa the go-to mods, especially for historic sim racing.
The latest exceptional free offering for is the massive conversion of the rFactor 1 GTPC mod to rFactor 2 by Arnaud and available on Steam as a free add-on for the ever-growing virtual racing platform.
The three 1984 WEC & LM edition cars released this week include the iconic Porsche 956  and the Lancia LC2 and the 1984 LM edition of the Jaguar XJR-5.
Notably the late Sean Edwards, a fine racing driver, also tested driver for the original mod.
The release notes report that physics data was sourced originally from Swiss Hutless (rF1 mod) and now include input from Richard Wilks (AMS conversion) while the tyre model is based on Studio 397 with some modifications.
Get the three cars here here>>>
rFactor 2 Conversion Team:
Bernd (wiper & ripples animation / collision / textures edition / debugging)
Pedro Ramada (physics feedback/sounds feedback/graphics feedback)
[ODS]CedricH (UI Icons / beta-tester)
[ODS]Arnaud (physics & graphics conversion / textures edition / etc.)
Car is converted from Grand Touring Prototype C (GTPC) rf1 mod by Virtua_LM Juniorteam:
Ady964 (painting)
Amax (archive)
Andrea Stefanoni (car modelling)
Darky (painting)
Discocandy (painting, PR)
Dom[GER] (car modelling)
GreyMatter (car modelling)
HarryCS (car modelling, painting)
Puppeteer (car modelling)
Sean Edwards (testdriver)
Swiss Hutless (car modelling + physics, painting )
Thinlane T (sounds)
Vassaldfada (sounds)
Vince Klortho (R&D)
Vivemclaren (car modelling)
Zulu (painting)
Special Thanks:
Chris Redapg & Slow Motion for rF2 Online Tools
RF2 Car Tutorial's youtube vids
Corti for documentation
Apex Modding for headlights explanation