The role of simulators in modern motorsport is well established, but what about racing games? Max Verstappen and Lando Norris teamed up to win the virtual Spa 24 Hours last year and real racing drivers are often competitive in the virtual world. But what are the benefits?
Factory Porsche GT driver and outright 2015 Le Mans 24 Hours winner Nick Tandy is one of many active racers who compete on iRacing. His main motivation isn't to try set-ups or even learn tracks – it's much more fundamental than that.
"The main reason I do it is for the fun factor – it's the competitive aspect I enjoy," says the 35-year-old. "The level is good and you can race at any ability level.
"If you're really good you get placed in higher 'splits' for each event – you get grouped together with your ability level, which is logged during your career. It's very well structured. It's professionally set up for competition, rather than just a driving simulator."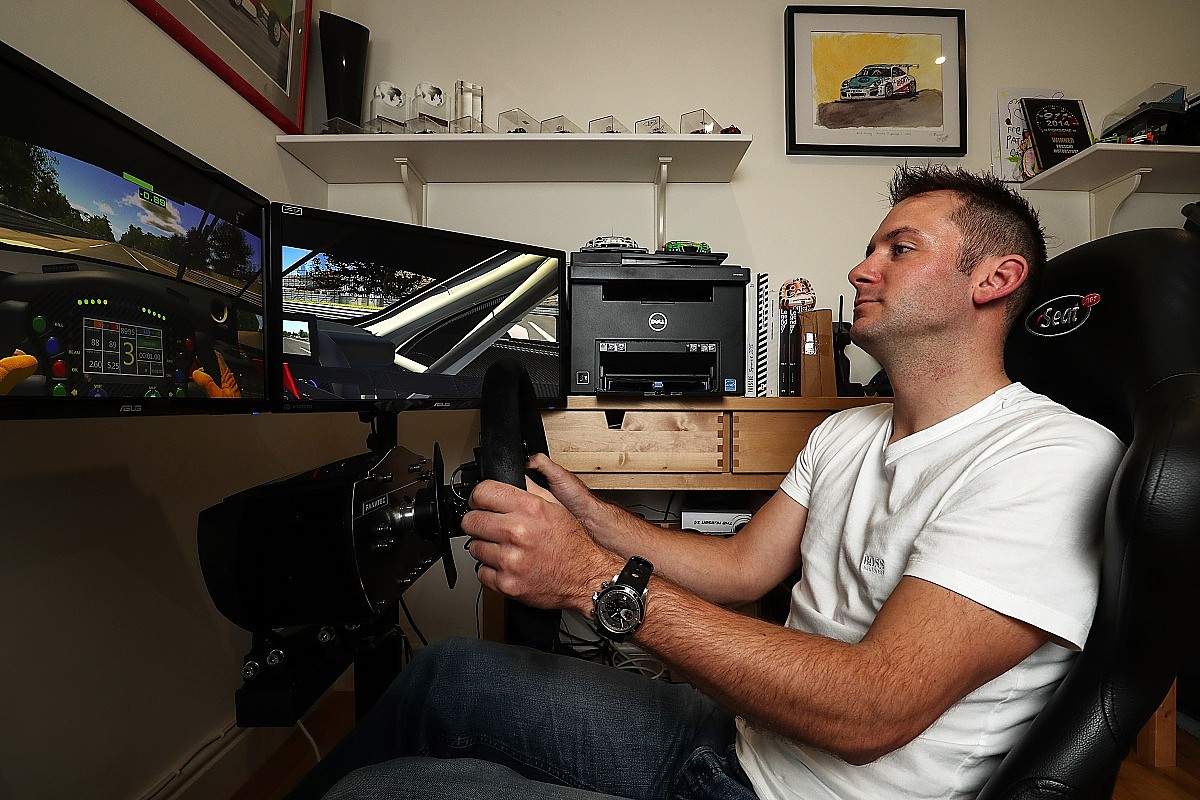 Anyone who has played online racing games will know the frustration of rogue 'players' deciding to cause trouble and take people off rather than drive properly, but iRacing is well policed. For those familiar with Tandy's successful but sometimes dramatic career, it perhaps won't come as a surprise that he has incurred the wrath of the online officials.
"I got banned for two weeks once!" he says. "I was racing at Iowa in NASCAR Xfinity and I got turned around. Then I purposely spun as I rejoined to try to get a safety car so I could catch up.
"That actually happened, but someone protested. They reviewed the replay and banned me. I had no complaints.
"It's going more that way, towards professionalism. It's still growing. It's another branch of motorsport"Nick Tandy
"They also only let you drive certain cars when you start and you have to gain licences by good driving. The main point is it's regulated competition. It's like a proper series, not just a game."
It's not just drivers who are getting involved either. Manufacturers have seen the benefits of potentially attracting a new, younger audience.
In 2018 Tandy attended an iRacing event organised by Porsche. Following on online competition in a Carrera Cup car, the fastest players, Tandy, and another wildcard took part in a two-day event.
"I went there thinking that if I wasn't last that would be a big result," says Tandy.
"I qualified in the top 16 in the individual stuff on day one and then we were paired up on day two. I eventually finished third with my team-mate. But I'm far from the top level because, like in all sport, you need to practise."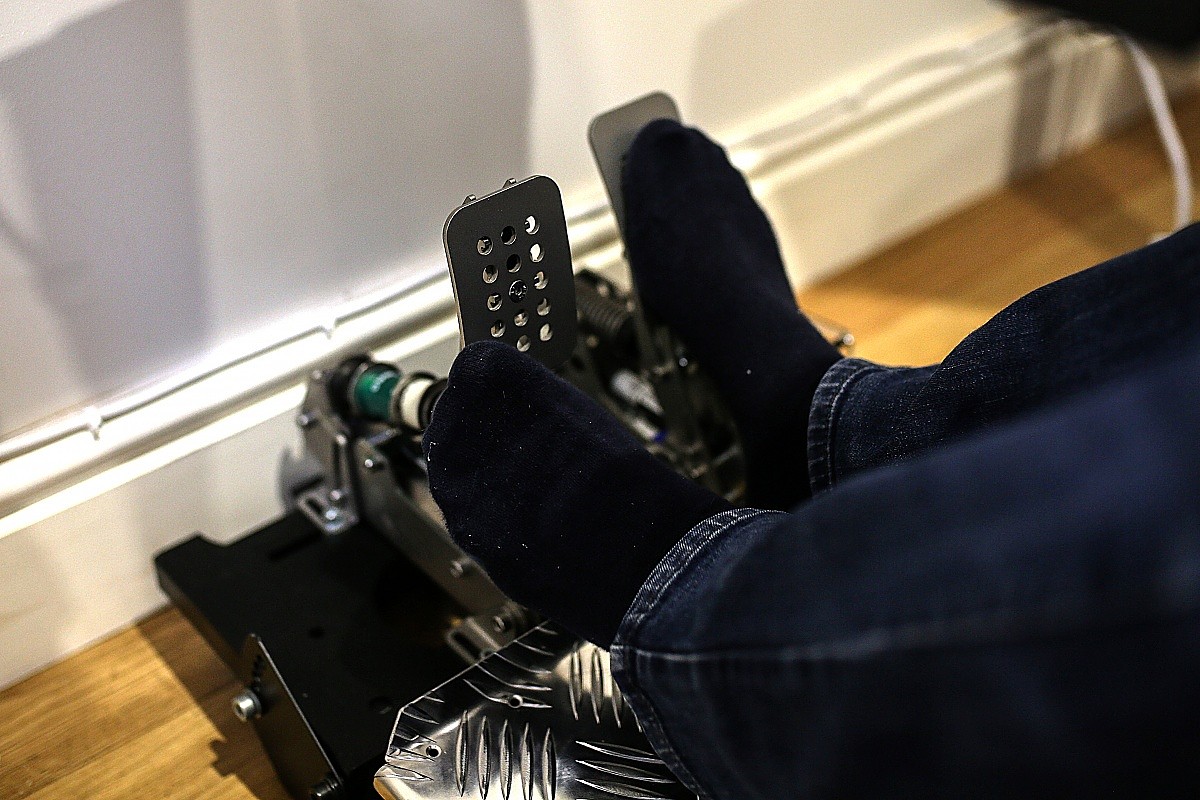 The event was primarily a promotional one for Porsche to "get people in the growing industry that is Esports to recognise the brand".
The 2019 Porsche Esports Supercup championship had a prize pool of $100,000 and the champion got to attend Porsche's Night of Champions, underlining online gaming's growing importance. As with any contest, the level of professionalism has increased with time too.
"The quick ones get paid to work within the industry," asserts Tandy. "There's not a lot of money in the competitions at the moment, but it's a bit like driver coaching – giving advice. It's going more that way, towards professionalism. It's still growing. It's another branch of motorsport."
That last line probably won't go down well with motorsport purists, but anything that can get more people interested in the sport as a whole must surely be welcomed. Better to embrace it than spurn it.
Beyond the competition, Tandy has used iRacing to help some elements of his driving, though that's very much a secondary appeal.
"There's also the circuit-learning aspect of it," he adds.
"It's unbelievable how accurate the tracks are. At Brands Hatch even the lights on the main straight are in the right place and facing the right way. Generally, bumps and kerbs are 90% correct.
"When I went to the States [to compete in IMSA in 2014, below] I didn't know the tracks so I did a lot of learning them beforehand – that's why I got this set up."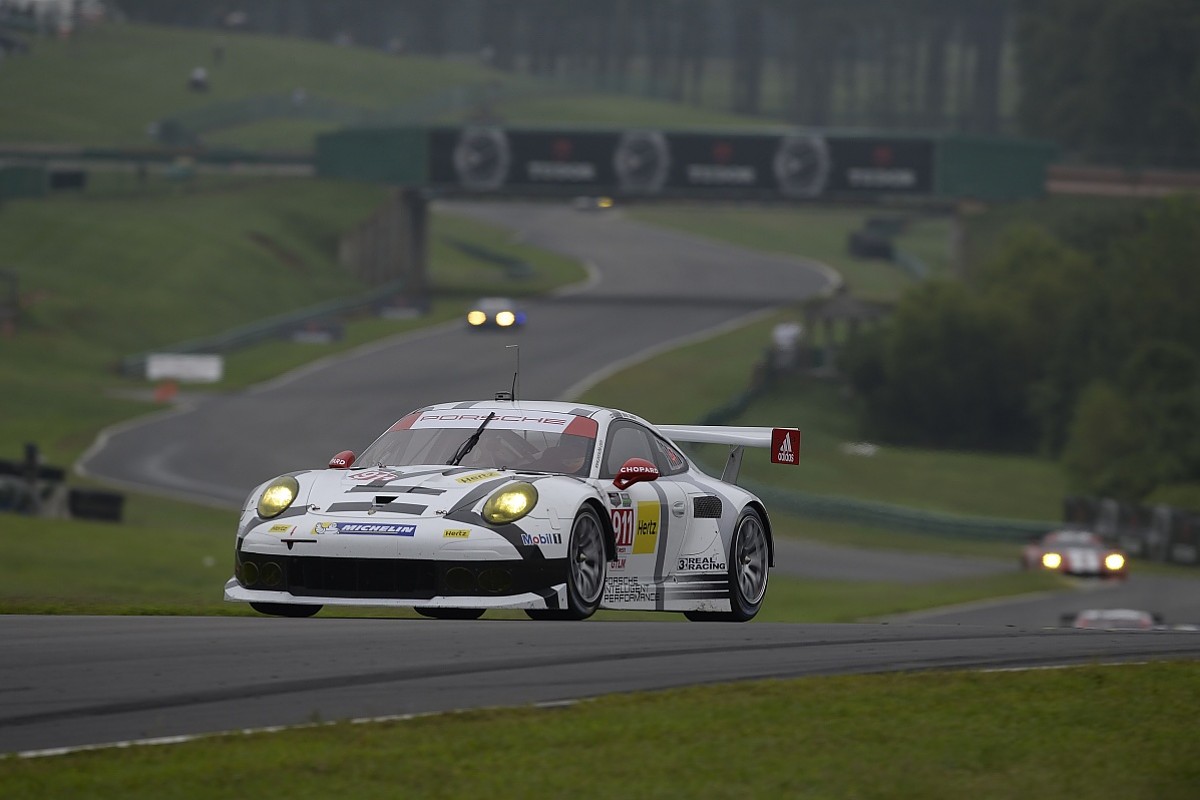 And Tandy's racing room is impressive. As well as his various trophies, helmets and models of many cars he has raced, his iRacing rig includes the usual seat and pedals, plus three screens and, perhaps coolest of all, the steering wheel from one of his 2014 911 RSR race cars.
His PC was bought specifically for the task, much of the equipment is from Fanatec and he has Heusinkveld pedals – "I've found pedals are very important for good performance," says Tandy.
"Sometimes I might go on it every day for a couple of weeks, sometimes I might not for months. I do it to enjoy it and if I'm losing I don't enjoy it!"Nick Tandy
"It's very difficult to control traction on a sim. In reality when you lose traction you feel it, but when you do on the game you don't feel anything."
Pretty much every track you can think of is available, including the American dirt ovals, and scores of cars can be bought. Tandy is a NASCAR fan and also likes driving the game's Formula 3 Dallara, but on Autosport's visit he selects a 2017 911 RSR GT racer, an LMP1 919 Hybrid and a ludicrously hairy Dirt Midget.
In 2018, JTR's Porsche Carrera Cup drivers – and Tandy – would have an iRacing contest at the upcoming circuit on the real calendar, though Tandy admits the results were normally dictated by "who practised the most".
The set-up possibilities are almost limitless. That's good for getting the virtual cars to handle and lap close to the real thing – power, weight and grip can be adjusted to match what the cars do in reality.
"They offer parameters to change, just like the real car," says Tandy.
"On the Porsche 919 you can mess about with everything you can on the real car. Even more sometimes – in GTLM we're restricted to three sets of gear ratios, but online you can do what you like."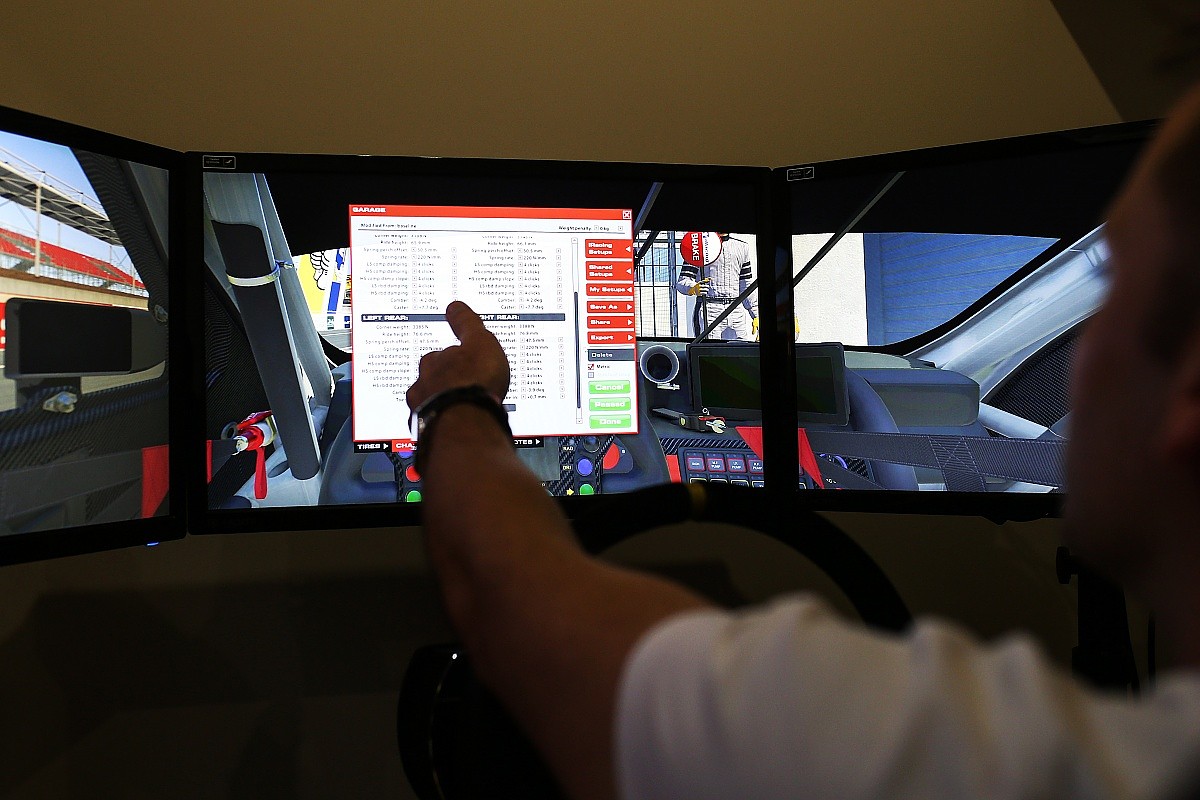 Despite that, it's in the set-up area that Tandy feels the game is least useful for real racing.
"It's still a sim, so having the availability of set-up options is too much," he reckons.
"What you can get out of the system is just due to what's been put into it. In reality tracks evolve and weather changes and you set up for that. In the sim it's already hard-wired. It lacks the nuance.
"We test things at Porsche, such as set-up changes, but it's the same thing. You've got to be very careful changing really minor things [and drawing conclusions]."
So iRacing's appeal for real racers is less about the tracks and the cars and more about the combat. With 20-odd cars in each race and some series running a race every hour, there's plenty of it.
"It's good for getting into the right mindset, particularly if I've not raced for a while," adds Tandy.
"You've got to concentrate from lap to lap, just like reality, and have the same anxiety before the race – probably more so because I'm more familiar with a real race start.
"Most drivers I know race. Sometimes I might go on it every day for a couple of weeks, sometimes I might not for months. If you're good at a sport it's because you're competitive. I do it to enjoy it and if I'm losing I don't enjoy it!"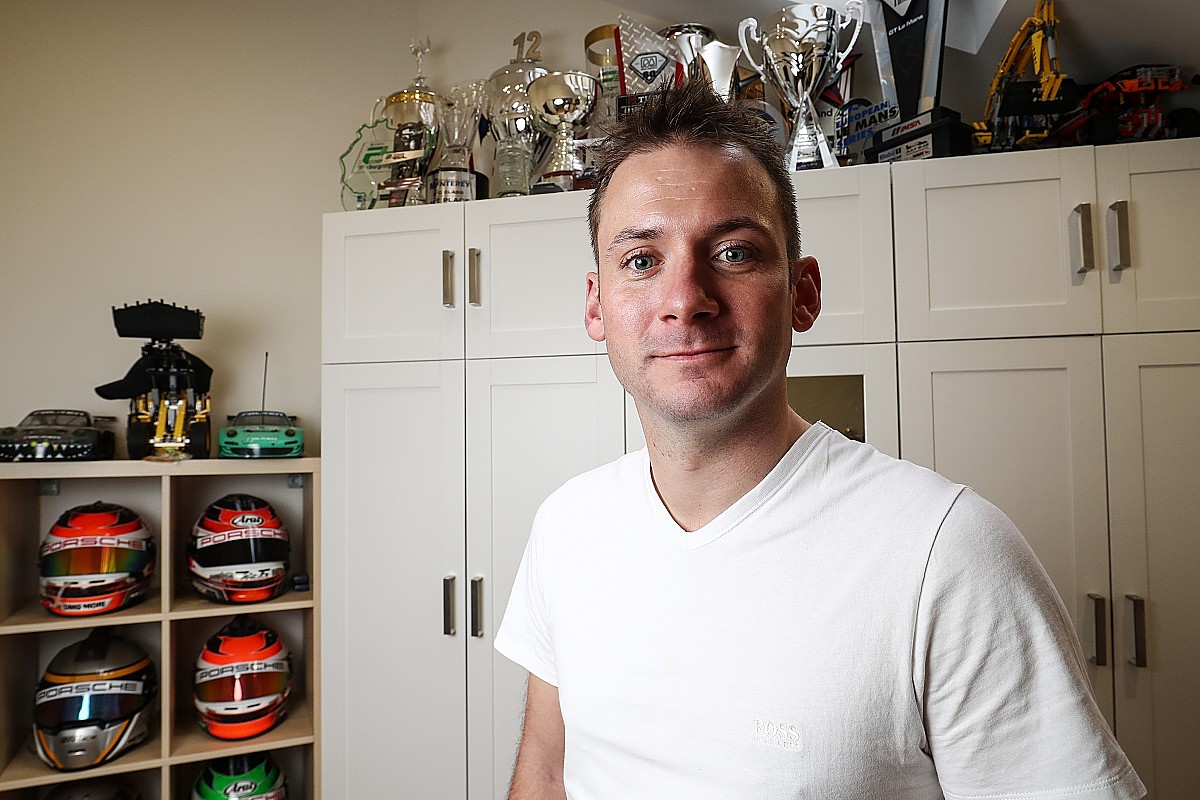 The fallacy of 'natural talent'
Like Autosport, Porsche ace Nick Tandy is not a fan of the phrase 'natural talent'. All too often drivers are described as having it – or not.
"The best footballers have played the most. With the factory drivers, you're bound to be good if you're driving cars all the time"Nick Tandy
Lewis Hamilton is frequently referred to as a 'natural talent', but that's a lazy way of explaining his success, and completely underplays the amount of hard work that goes in to being the best.
Many would describe Tandy as a 'natural racer' given his record of dropping into unfamiliar machinery, from Formula Palmer Audi to British Touring Cars, and being quick immediately, but he honed his skills on the family farm and in Ministox.
And he has always put the graft in to making the most of his one-off outings, such as placing friends and colleagues around the circuit to see what the best drivers are doing.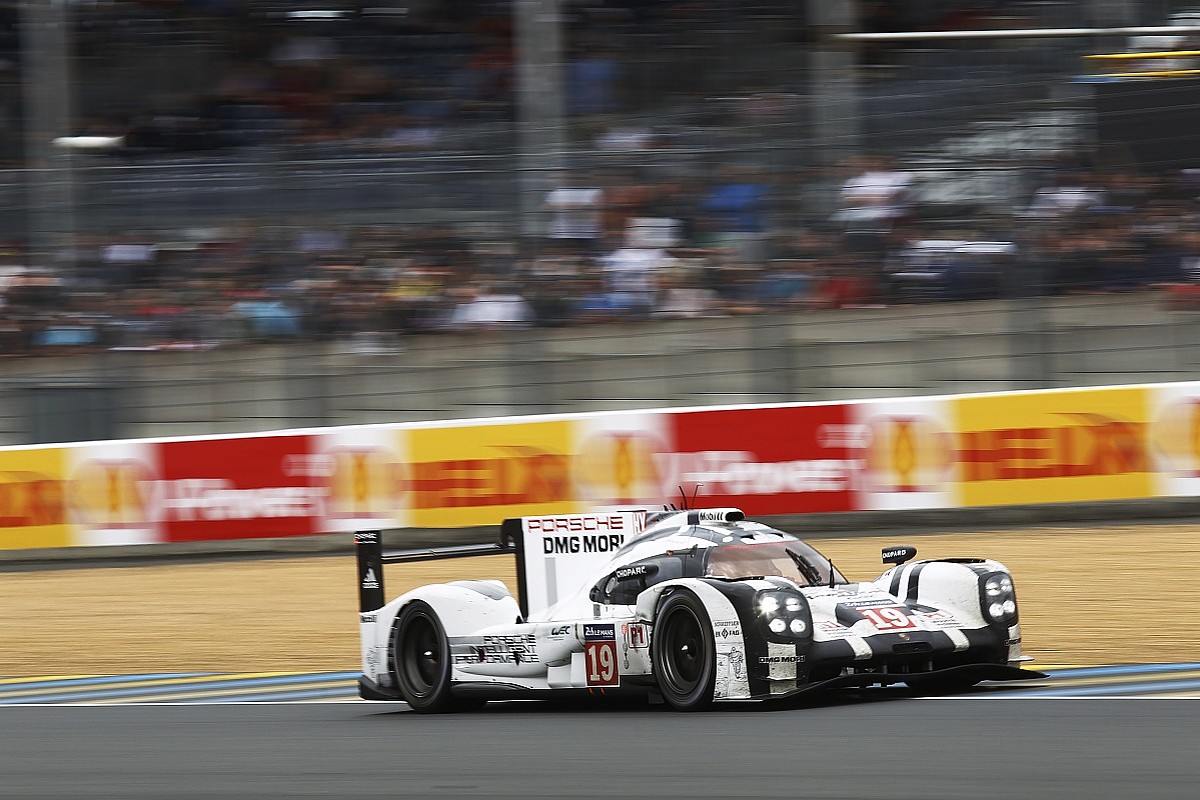 The progress of returning finalists in the Aston Martin Autosport BRDC Award also reveals the nonsense of the 'they've got it or they haven't' myth.
"I'm sure it's true in every sport, or walk of life," agrees Tandy.
"The best golfers are the ones who started when they were youngest. The best footballers have played the most. With the factory drivers, you're bound to be good if you're driving cars all the time."
There are, of course, natural traits that can help, such as good hand-eye coordination, but it takes a lot more to be successful.
"You can have abilities, but that's not the same thing as 'natural talent'," continues Tandy. "You need thousands of hours of practice in order to excel, and the intelligence and application to make the most of the experience." (Feature by Porsche)